Der Unbeugsame (Special Edition)
Cool Hand Luke
USA 1967
FSK: ab 16 Jahren
Länge: ca. 121 Min.
Studio: Warner Bros.
Vertrieb: Warner
Filmzine-Review vom 06.10.2008
Für eine Nichtigkeit wird Luke Jackson (Paul Newman) zu 2 Jahren Strafe in einem Gefängniscamp im tiefsten Süden der USA verdonnert. In dem Lager regiert der \"Captain\" (Strother Martin) mit strenger Hand. Der rebellische Luke lässt sich dennoch nicht unterkriegen und gewinnt nach und nach die Sympathien der anderen Sträflinge…

Die Rolle des non-konformen, mit scheinbar unbeugsamem Willen ausgestatteten Cool Hand Luke (Originaltitel) war dem jüngst verstorbenen Paul Newman wie auf den Leib geschnitten und bescherte dem Ausnahmeschauspieler eine seiner insgesamt 10(!) Oscar-Nominierungen. Die Szene, in der Newman wegen einer verlorenen Wette fünfzig gekochte Eier verdrücken muss, hat ebenso Filmgeschichte geschrieben wie das berühmte \"What we've got here is failure to communicate\"-Zitat, das in der Top-100-Liste des American Film Institute den elften Rang einnimmt.

Die Neuauflage der DVD ist im Gegensatz zu vielen anderen Warner-Klassikern ein wenig mager ausgefallen. Das Making of ist immerhin großartig und lässt mit Ausnahme des Hauptdarstellers alle damals beteiligten Kräfte zu Wort kommen.
Marcs Filmwertung
Newman als unbeugsamer Häftling: Wunderbare Paraderolle für den jüngst verstorbenen Jahrhundert-Star.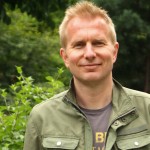 Leserwertung
Cast & Crew