F is for Family – Staffel 1
USA 2015
FSK: ab 16 Jahren
Länge: ca. 161 Min.
Vertrieb: Pandastorm
Filmzine-Review vom 20.08.2019
Amerika in den frühen 1970ern: Familienoberhaupt Frank Murphy kümmert sich bei der Fluggesellschaft Mohican Airways um die Gepäckabteilung und ist alles andere als glücklich. Ehefrau Sue möchte sich derweil von ihrem Hausfrauen-Dasein verabschieden und vertreibt eine Art Tupperware in der Vorstadtsiedlung. Während der älteste Sohn Kevin mit den Tücken der Pubertät kämpft und gegen Gott und die Welt rebelliert, wird sein jüngerer Bruder Billy in der Schule gehänselt. Töchterchen Maureen ist da schon weniger zimperlich und treibt sich am liebsten mit den trashigen Kids aus der Nachbarschaft herum…
Mit der Netflix-Produktion F is for Family haben Animations-Dauerbrenner wie American Dad oder natürlich die Simpsons namhafte Konkurrenz bekommen. Während beim Streaming-Dienst schon die dritte Staffel läuft, feiert die mitunter derb-anarchische und böse Abrechnung mit dem "American Way of Life" und der vordergründig blitzsauberen Vorstadt-Idylle mit einiger Verspätung Premiere auf dem Heimkinomarkt. Da die Blu-ray noch nicht einmal die obligatorische Trailer-Parade oder andere Extras enthält, ist der Mehrwert eher überschaubar. Der Dialogwitz des Comedy-Formats kommt in der Originalfassung erwartungsgemäß deutlich besser zur Geltung als in der krächzenden deutschen Synchro. Stand-Up-Comedian Bill Burr (der auch Breaking Bad-Fans bekannt sein sollte) spricht nicht nur die Hauptfigur, einen erzkonservativen 70er-Jahre Chauvi, sondern ist gleichzeitig der kreative Motor der Serie. Prominente Unterstützung bekommt er von Justin Long in der Rolle des rebellischen Sohnemanns sowie von Laura Dern als plötzlich emanzipierte Ehefrau. Heimlicher Star des Geschehens ist aber Sam Rockwell, der den unangepassten Nachbarn Vic mit lässiger McConaughey-Attitüde spricht.
Blu-ray Extras:
Folgen:
1. Die roten Tränen von Göteborg
2. Samstagshorror
3. Fehlschläge
4. Ein schrecklicher Tag
5. Bill Murphys freier Tag
6. Ach du heilige Nacht
Marcs Filmwertung
Im Original macht die derbe und anarchische Abrechnung mit dem "American Way of Life" Lust und Laune auf weitere Staffeln.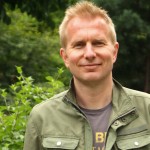 Leserwertung
Trailer
Cast & Crew