First Love
Hatsukoi
Japan 2019
FSK: ab 18 Jahren
Länge: ca. 108 Min.
Vertrieb: EuroVideo Medien
Filmzine-Review vom 20.05.2020
Nach einem verlorenen Boxkampf und einer niederschmetternden Diagnose (Gehirntumor!) taumelt Nachwuchskämpfer Leo (Masataka Kubota) benommen durch das nächtliche Tokio und trifft per Zufall auf das junge drogensüchtige Callgirl Monica (Sakurako Konishi). Leo wird nicht nur zum Beschützer der jungen Frau, sondern verliebt sich in sie. Doch es wird eine lange Nacht, denn die zwei geraten in eine undurchsichtige Drogengeschichte und müssen sich u.a. vor korrupten Polizisten, Yakuza-Gangstern und chinesischen Auftragskillern in Acht nehmen…
Vielfilmer Takashi Miike macht bei seinem Ritt durch verschiedenste Filmgattungen keine Gefangenen und landet nach dem Samurai-Spektakel Blade of the Immortal wieder mal im vertrauten Gangster-Genre. Von dem harmlos klingenden Allerweltstitel First Love sollte man sich aber nicht täuschen lassen, denn der Kult-Regisseur inszeniert mit seinem mittlerweilen 103. Film eine brutal-wilde, aber stellenweise auch komische Gangster-Groteske, bei der nicht selten ein Hauch von Tarantino und Guy Ritchie mitschwingt. Die Gewaltexzesse haben die FSK 18-Freigabe mühelos verdient, besonders beim knüppelharten Finale im Baumarkt lässt sich der Filmemacher nicht zweimal bitten. Bei einer aufwendigen Verfolgungsjagd mit zahllosen Polizeiwagen wechselt First Love kurz vor dem finalen Stunt vom Realfilm zur comichaften Animation – auch diese Art von Improvisation gehört zu einem echten Takashi Miike.
Blu-ray Extras:
Dt. Trailer zum Film
Wendecover
Marcs Filmwertung
Brutal-wilde, stellenweise auch komische Gangster-Groteske mit einem Hauch von Tarantino.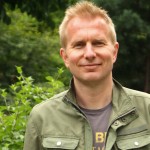 Leserwertung
Trailer
Cast & Crew