Friends (Staffel 10)
USA 2004
FSK: ab 12 Jahren
Länge: ca. 450 Min.
Studio: Warner Bros.
Vertrieb: Warner Home Video
Filmzine-Review vom 24.05.2005
Alle schönen Dinge haben mal ein Ende. Und so heißt es nach 10 Jahren Friends Abschied nehmen von Rachel und Ross, Monica und Chandler, Phoebe und Joey. Wer keinen RC1-fähigen Player und das ganze Theater noch nicht hinter sich gebracht hat, wird am 20. Mai die Läden stürmen und die 10. Staffel des wohl erfolgreichsten Sitcom-Exports der USA an sich reißen. Doch ein Gefühl wird man bis zum Ende nicht abschütteln können: die Angst vor der letzten Folge…
Irgendwie sind sie einem ja ans Herz gewachsen, die liebenswürdig-chaotische 6er-Clique mit all ihren Marotten: das verwöhnte Arzt-Töchterchen Rachel, die schräge Hippie-Esoterikerin Phoebe; Putzteufel und Perfektionistin Monica, der tolpatschige Paläontologe Ross, der erfolglose Schauspieler und Schürzenjäger Joey und Chandler, der Sprücheklopfer vom Dienst. Das erfolgreiche Konzept ist zu einer immensen Geldmaschine geworden: 1 Million Dollar pro Folge kassiert jeder der Friends mittlerweile, die Werbeplätze kosten ein Vermögen – bei der letzten Folge mussten 2 Mio. Dollar für einen 30-Sekunden-Spot hingeblättert werden, das schafft sonst nur der Superbowl. Für die Darsteller ist es allerdings schwer, in anderen Rollen ernst genommen zu werden, bei David Schwimmer als Drill-Sergeant in Band of Brothers erwartete man unweigerlich eine Slapstick-Einlage, Jennifer Aniston wird immer Rachel sein und auch alle anderen sind mit der Zeit einfach eins mit ihrer Rolle geworden. Aber das soll an dieser Stelle nicht weiter von Belang sein – Friends genießt Kultstatus mit extremem Suchtfaktor und einen hohen Beliebtheits- und Anerkennunsgrad, der auch an den zahlreichen Gastauftritten diverser Stars in allen Staffeln erkennbar ist. Gaben sich in vergangenen Jahren bereits Bruce Willis, Julia Roberts, George Clooney, Brad Pitt und Tom Selleck die Ehre, so darf man sich in Staffel 10 auf Danny DeVito als Stripper, aber natürlich auch auf ein Wiedersehen mit alten Bekannten wie Chandlers "Oh-my-gooood"-Ex Janice freuen.
Zum Finale hat man noch ein paar Extras draufgelegt: neben einer halben Stunde verpatzter Szenen und mehreren Interviews mit den Dauergaststars ist die Discovery Channel-Doku "The one that goes behind the Scenes" sehenswert, die bereits auf den US- und UK-Versionen von Staffel 5 enthalten war. Bei dem kurzen Featurette "Friends around the World" kann man dann auch die Gesichter zu den unerträglichen deutschen Synchronstimmen sehen (die natürlich nicht persönlich für die schlechte Übersetzung verantwortlich sind; nichtsdestotrotz ist die deutsche Fassung eindeutig ein absolutes No-Go).
Folgen
219. Reden ist Silber (The One After Joey and Rachel Kiss)
220. Ross geht es gut (The One Where Ross is Fine)
221. Liebesnacht mit Hindernissen (The One With Ross's Tan)
222. Geschenke, Geschenke (The One With The Cake)
223. Die Rückkehr der schrecklichen Schwester (The One Where Rachel's Sister Babysits)
224. Alles Lüge (The One With Ross's Grant)
225. Das perfekte Zuhause (The One With The Home Study)
226. Tag der Dankbarkeit (The One With The Late Thanksgiving)
227. Was dein ist, ist nicht mein (The One With The Birth Mother)
228. Eine verhängnisvolle Affäre (The One Where Chandler Gets Caught)
229. Tränen eines Strippers (The One Where The Stripper Cries)
230. Phoebes Hochzeit (The One With Phoebe's Wedding)
231. Joey, das Genie (The One Where Joey Speaks French)
232. Prinzessin Consuela (The One With Princess Consuela)
233. Paris oder New York? (The One Where Estelle Dies)
234. Die Abschiedsparty (The One With Rachel's Going Away Party)
235. Auf Wiedersehen (1) (The Last One (1))
236. Auf Wiedersehen (2) (The Last One (2))
Ninas Filmwertung
Schlicht und einfach: Die beste Sitcom der 90er.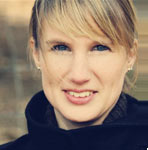 Leserwertung
Cast & Crew
Regie: Gail Mancuso, Gary Halvorson, Kevin Bright, Michael Lembeck
Schauspieler: Courteney Cox Arquette, David Schwimmer, Jennifer Aniston, Lisa Kudrow, Matt Le Blanc, Matthew Perry
Musik: Rembrandts
Produzent(en): David Crane, Marta Kauffman, Todd Stevens