Welcome to Sweden
(Staffel 1)
USA | Schweden 2014
FSK: ab 0 Jahren
Länge: ca. 218 Min.
Studio: Entertainment One
Vertrieb: Concorde Home Entertainment
Filmzine-Review vom 18.02.2015
Bruce (Greg Poehler) hängt seinen Job als Buchhalter in der Produktionsfirma von Amy Poehler (Amy Poehler) an den Nagel, um zu seiner großen Liebe Emma (Josephine Bornebusch) nach Schweden auszuwandern. Dort gilt es nicht nur sprachliche Hürden zu überwinden, sondern auch Emmas Eltern (Lena Olin und Claes Månsson) von sich zu überzeugen, sowie mit ihrem verpeilten Bruder und dem amerikabegeisterten Onkel klarzukommen…
Amy Poehlers Bruder Greg arbeitet in seiner TV-Serie Welcome to Sweden seine eigenen Erfahrungen mit seiner schwedischen Freundin auf, und lässt sich von seiner erfolgreichen Schwester finanziell und produktionstechnisch unter die Arme greifen. Wer angesichts des bevorstehenden Abschieds von Parks and Recreation von und mit Amy (die letzte Staffel läuft gerade in den USA) auf einen würdigen Ersatz oder Nachfolger hofft, muss leider weitersuchen. Der Kulturen-Clash ist zahm, nett und bisweilen ganz unterhaltsam, nervt gelegentlich aber auch durch maßlos überzeichnete, anstrengende Charaktere. Aufgepeppt wird das Ganze mit ein paar Cameos wie etwa Will Ferrell, Gene Simmons oder Aubrey Plaza, die sich jeweils selbst spielen.
Wer die deutsche Fassung wählt, bekommt für die schwedisch gesprochenen Szenen (rund 40% aller Dialoge) automatisch deutsche Untertitel präsentiert. Wer sich für die Originalfassung entscheidet, hat das Nachsehen, denn dort fehlt jegliche Untertitelung – ein unentschuldbares Manko.
Ninas Filmwertung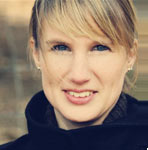 Leserwertung
Cast & Crew
Diese DVD/Blu-ray wurde uns vom Vertrieb Concorde Home Entertainment kostenlos zu Rezensionszwecken zur Verfügung gestellt. Unsere Bewertung ist davon jedoch nicht beeinflusst und gibt die unabhängige, persönliche Meinung des jeweiligen Rezensenten wieder.