Friends (Staffel 3)
USA 1997
FSK: ohne Altersbegrenzung
Länge: ca. 570 Min.
Studio: Warner Bros.
Vertrieb: Warner Home Video
Filmzine-Review vom 25.08.2005
>> Zur zehnten und letzten Staffel mit Review zur Serie.
Die Box enthält alle 24 Folgen der dritten Staffel. Als Extra gibt es lediglich (auf jeder Disc) das Musikvideo der Rembrandts zum Titelsong "I'll be there for you".
Folgen
Disc 1:

49. Phantasien (The One With The Princess Leia Fantasy)
50. Eile mit Weile! (The One Where No One's Ready)
51. Süße Gelüste (The One With The Jam)
52. Die andere Seite des Tunnels (The One With The Metaphorical Tunnel)
53. Erotische Pläne (The One With Frank, Jr.)
54. Zurück in die Vergangenheit (The One With The Flashback)

Disc 2:

55. Rasende Träume (The One With The Race Car Bed)
56. Hurra, sie leben noch! (The One With Giant Poking Device)
57. Die mit dem Ball spielen (The One With The Football)
58. Knabbereien (The One Where Rachel Quits)
59. Welche Schwester war's doch gleich? (The One Where Chandler Can't Remember Wich Sister )
60. Lästige Eifersucht (The One With All The Jealousy)

Disc 3:

61. Nichts als Freunde? (The One Where Monica and Richard are Just Friends)
62. Geld oder Freundschaft (The One With Phoebe's Ex-Partner)
63. Kurzschluß (The One Where Ross & Rachel Take a Break)
64. Der Seitenspringer (The One the Morning After)
65. Einsam und verlassen (The One Without the Ski Trip)
66. Wie angle ich mir keinen Millionär (The One With the Hypnosis Tape)

Disc 4:

67. Männer ohne Chance (The One With the Tiny T-Shirt)
68. Feuer gefangen (The One With the Dollhouse)
69. Ein Huhn und eine Ente (The One With a Chick & a Duck)
70. Der Choleriker (The One With the Screamer)
71. Zuviel des Guten (The One With Ross's Thing)
72. Kampfspiele (The One With the Ultimate Fightung Champion)
73. Entscheidung am Strand (The One at The Beach)
Ninas Filmwertung
Schlicht und einfach: Die beste Sitcom der 90er.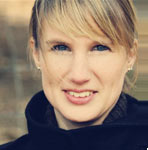 Leserwertung
Cast & Crew
Regie: Gail Mancuso, Gary Halvorson, Kevin Bright, Michael Lembeck
Schauspieler: Courteney Cox Arquette, David Schwimmer, Jennifer Aniston, Lisa Kudrow, Matt Le Blanc, Matthew Perry
Musik: Rembrandts
Produzent(en): David Crane, Marta Kauffman, Todd Stevens