Good Night, And Good Luck
USA 2005
FSK: ab 12 Jahren
Länge: ca. 90 Min.
Studio: Warner Bros.
Vertrieb: Arthaus | Kinowelt Home Entertainment
Filmzine-Review vom 09.12.2006
USA 1954: Auf dem Höhepunkt des Kalten Krieges sorgt der berüchtigte amerikanische
Senator Joseph E. McCarthy für eine beispiellose Jagd nach vermeintlichen Kommunisten. Das
Fernsehen, das in dieser Zeit noch in den Kinderschuhen steckte, verzichtet aus Angst vor dem
Einfluss McCarthys weitestgehend auf kritische Berichterstattung. Nur CBS-Moderator Edward
R. Murrow (David Strathairn) ist in seiner Sendung "See it Now" einer der wenigen, der es wagt,
McCarthy die Stirn zu bieten…

Nach seinem unterschätzten Erstlingswerk Confessions Of A Dangerous Mind ist
George Clooney mit Good Night, And Good Luck schon im zweiten Anlauf ein großer
Wurf gelungen. Das in edler Schwarz-Weiss-Optik gedrehte historische Drama lässt die
Pionierzeit der amerikanischen Fernseh-Geschichte lebendig werden und dürfte gleichzeitig
Clooneys Ruf als Hollywoods Vorzeige-Liberaler festigen. In der Hauptrolle portraitiert David
Strathairn einen lakonischen, ketterauchenden TV-Reporter, der für seinen Widerstand gegen
McCarthy berühmt geworden ist. Totzdem handelt es sich bei dem Film keinesfalls um ein
herkömmliches Biopic: Behandelt werden nur die für den Handlungsverlauf entscheidenenen
Monate des Jahres 1954, dem Höhepunkt des McCarthyism. Der berüchtigte Senator wird
übrigens nicht von einem Schauspieler verkörpert, sondern mit perfekt eingefügten
Originalaufnahmen wieder zum Leben erweckt. Clooney tritt in einer kleineren Rolle als Morrows
Produzent Fred Friendly auch vor der Kamera auf, hält sich aber angenehm zurück.

Die Extras schließen nicht nur etwaige Wissenslücken in Bezug auf die historische
Thematik von Good Night, And Good Luck, sondern bieten außerdem weiterführende
Diskussionen in Form eines Audiokommentars und eines ausführlichen Interviews.
Marcs Filmwertung
Zum einen überaus stillvolles Doku-Drama von George Clooney, zum anderen zeitloses Pläydoyer für Meinungsfreiheit.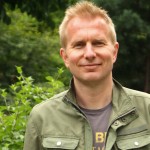 Leserwertung
Cast & Crew