In the Line of Fire – Die zweite Chance (4K UHD)
USA 1993
FSK: ab 16 Jahren
Länge: ca.128 Min.
Vertrieb: Sony Pictures Entertainment
Filmzine-Review vom 28.06.2021
Gut 30 Jahre nach dem traumatischen Attentat auf JFK, das Frank Horrigan (Clint Agent) nicht verhindern konnte, bekommt der mittlerweile ergraute Secret Service Agent die Chance zur Rehabilitation. Ein hochintelligenter Killer (John Malkovich) weiht ihn in seinen Plan ein, den US-Präsidenten zu ermorden. Zwischen den beiden entwickelt sich ein Katz- und Mausspiel auf Leben und Tod.
Das Boot-Regisseur Wolfgang Petersen hat in Hollywood viele Jahre in diversen Genres sehr erfolgreich gearbeitet (Air Force One, Outbreak, Der Sturm, Troja). Sein mit Abstand bestes US-Werk bleibt In the Line of Fire mit Schauspiel-Ikone Clint Eastwood, den Petersen für den Film persönlich ausgewählt hat. Eastwood spielt ähnlich wie ein Jahr zuvor in seinem Spätwestern Erbarmungslos ironisch mit seinem fortgeschrittenen Alter: Sein Secret-Service-Oldie mit Psycho-Trauma ist längst kein Dirty Harry mehr, sondern jemand, der nicht nur für die Rolle des Bodyguards viel zu alt ist, sondern auch bei wilden Verfolgungsjagden (über den Dächern von Washington D.C.) seinen Zenith eigentlich längst überschritten hat. Mit John Malkovich bekommt er zudem einen Gegner, mit dem er sich bis zum Finale ein packendes Duell auf Augenhöhe liefert. Auch die Chemie mit seiner Kollegin Rene Russo, mit der er eine dezent angedeutete Affäre hat, stimmt, obwohl die Aktrice damals fast 25 Jahre jünger war als Eastwood. Die Musik kommt von Ennio Morricone, der hier ein wenig offensichtlich seinen preisgekrönten Untouchables-Score zitiert.
In Sachen 4K UHD ist auf Sony Pictures weiterhin Verlass. Das UHD-Bild liefert in den Katagorien Schärfe, Farben und Kontrast in jeder Szene nahezu perfekte Qualität. Weder nerviger Filtereinsatz noch Kompressionsartefakte mindern hier das Sehvergnügen. Dolby Atmos bleibt wie so oft exklusiv der Originaltonspur vorenthalten. Die Extras, u.a. ein entspannter Audiokommentar mit Wolfgang Petersen, sind schon ein wenig in die Jahre gekommen, aber zumindest wurde das komplette Bonus-Paket der Blu-ray übernommen.
4K UHD Extras:
Audiokommentar mit Wolfgang Petersen
Behind the Scenes mit dem Secret Service (20 min)
Wie haben Sie das geschafft-Clip (5 min)
Das ultimative Opfer-Clip
5 entfallene Szenen
Auf der Jagd der Fälscher-Clip (min)
Dt. Kinotrailer
Marcs Filmwertung
Wolfgang Petersens bester Hollywoodfilm nun auch als 4K-Uprade: Ein hochspannendes, jede Minute fesselndes Psycho-Duell zwischen Clint Eastwood und John Malkovich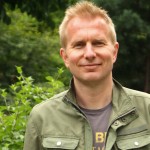 Leserwertung
Cast & Crew