Km. 31
Kilómetro 31
Mexiko 2006
FSK: ab 16 Jahren
Länge: ca. 101 Min.
Studio: Filmax
Vertrieb: e-m-s
Filmzine-Review vom 07.05.2008
Nach einem Autounfall auf einer einsamen Landstraße müssen Agata beide Beine amputiert werden, sie liegt fortan im Koma. Ihre Zwillingsschwester Catalina wird seit dem Unfall von Visionen und Alpträumen geplagt, in denen ihr ein kleiner Junge erscheint. Doch Agata ist offenbar nicht die erste und nicht die letzte junge Frau, die am Streckenabschnitt von Kilometer 31 verunglückt. Zusammen mit ihrem Freund versucht Catalina dem Geheimnis auf die Spur zu kommen…
Die mexikanische DVD-Premiere Km. 31 bedient sich kräftig bei japanischen Gruselschockern und erinnert an Genre-Vorbilder wie Ju-On: The Grudge oder Dark Water. Besonders viel Sinn ergibt die verworrene Geistermär um betrogene Frauen, nackte, augenlose Jungs, ertrunkene Mütter und früh verwaiste Zwillingsschwestern nicht gerade, doch Mystery-Freunde können ruhig einen Blick riskieren. Im deutsch untertitelten Making of erfährt man von Regisseur Rigoberto Castañeda unter anderem, dass ein urbaner Mythos die Idee für seinen Horrorfilm lieferte.
Ninas Filmwertung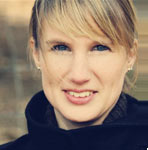 Leserwertung
[Gesamt:0 Durchschnitt: 0/5]
Cast & Crew
Diese DVD/Blu-ray wurde uns vom Vertrieb e-m-s kostenlos zu Rezensionszwecken zur Verfügung gestellt. Unsere Bewertung ist davon jedoch nicht beeinflusst und gibt die unabhängige, persönliche Meinung des jeweiligen Rezensenten wieder.