Knock at The Cabin
USA 2023
FSK: ab 16 Jahren
Länge: ca. 104 Min.
Vertrieb: Universal Pictures Home Entertainment
VÖ-Datum: bereits erhältlich
Filmzine-Review vom 14.06.2023
Ein idyllischer Familienurlaub tief in den Wäldern wird von vier Fremden gestört, die mit merkwürdigen mittelalterlich anmutenden Waffen ausgestattet sind. Das Quartett verlangt Einlass in das rustikale Ferienhaus von Eric (Jonathan Groff), Andrew (Ben Aldridge) und ihrer Adoptivtochter Wen (Kristen Cui) und nach kurzem Kampf verschaffen sich Anführer Leonard (David Bautista) und seine Gefolgschaft Zutritt. Die Forderung der Eindringlinge klingt gleichermaßen beängstigend wie verrückt: Eric, Andrew und Wen müssen, so wird ihnen gesagt, ein Mitglied ihrer kleinen Familie opfern, um den Rest der Menschheit zu retten…
Nach seinen beiden Totalausfällen The Last Airbender und After Earth hat sich M. Nigth Shyamalan in letzten Jahren wieder etwas berappelt und einige solide Hits herausgebracht (Split, Glass, Old). Mit Knock on the Cabin bleibt der Regisseur weiterhin in der Erfolgsspur, auch wenn wie so oft bei seinen Filmen die interessante Prämisse nach einer großartigen Eröffnungsszene unnötig aufgeblasen wird und dann am Ende ohne Einfallsreichtum oder echten Nervenkitzel ein wenig in sich zusammenfällt. Trotzdem überwiegt ein positiver Gesamteindruck: Die große Überraschung ist sicherlich die darstellerische Präsenz von Dave Bautista, der hier mehr Dialoge hat als in all seinen vorherigen Rollen zusammen und zunächst viel Zeit damit verbringt, geduldig die Handlung zu erklären. Bautista unterläuft Leonards physische Bedrohung perfekt mit einer fast liebenswürdigen Zurückhaltung und ist im weiteren Verlauf eindeutig der Fixpunkt dieses mysteriösen Kammerspiel-Thrillers. Und auch wenn der Story (nach einem Roman von Paul Tremblay) gegen Ende die Luft ausgeht, so zeichnet sich Knock on the Cabin durch eine sehr kompakte Regie und eine überwiegend unheilvolle Atmosphäre aus.
Blu-ray Extras:
Unveröffentlichte Szenen (6 min)
Chowblaster Werbespot – Langfassung (1 min)
Wähle Weise: Hinter den Kulissen von "Knock at the Cabin" (23 min)
Werkzeuge der Apokalypse (5 min)
Entstehung eines Bildes (3 min)
Kristen Cui – Ein leuchtendes Beispiel (4 min)
Wendecover
Marcs Filmwertung
Unheilvoller, kammerspielartiger Apokalypse-Thriller mit einem überragenden Dave Bautista – und schwachem Ende.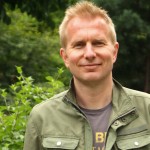 Leserwertung
Trailer
Cast & Crew