Lamborghini – The Man Behind The Legend
Italien / USA 2022
FSK: ab 12 Jahren
Länge: ca. 97 Min.
Vertrieb: Highlight / Constantin Film
VÖ-Datum: bereits erhältlich
Filmzine-Review vom 05.05.2023
Nach Ende des Zweiten Weltkriegs kehrt Ferruccio Lamborghini zurück auf den Bauernhof seiner Familie. Während sein Vater möchte, dass er den Hof eines Tages übernimmt, hegt Ferruccio ganz andere Pläne. Er möchte Traktoren bauen, die doppelt so gut und halb so billig sind wie die verfügbaren Angebote. Schon bald erfüllt er sich den Traum von der eigenen Firma. Jahre später wagt Lamborghini den Sprung in das Sportwagengeschäft. Auf dem Genfer Automobilsalon 1964 ist es dann soweit: Mit dem vorgestellten 350 GT schafft es der Fahrzeugentwickler, die verhasste Ferrari-Konkurrenz in den Schatten zu stellen…
Dem Autobauer-Biopic Lamborghini – The Man Behind The Legend fehlt es leider deutlich an PS und Power. Relativ altbacken und ohne große Überraschungen wird hier die Geschichte von Ferruccio Lamborghini erzählt, der erst über Umwege (Traktoren, Klimaanlagen) zum gefeierten Sportwagen-Hersteller wurde. Während in der ersten Hälfte Romano Reggiani den jungen Ferruccio verkörpert, kommt Hauptdarsteller Frank Grillo erst relativ spät zum Einsatz. Der Veteran unzähliger Baller- und Klopperfilme macht seine Sache bei diesem seltenen Ausflug ins Charakterfach recht ordentlich und spielt den Entwickler mit einer großen Portion "Ciao Bella"-Charme. Trotzdem hätte der Stoff whrscheinlich als Mini-Serie besser funktioniert, denn in den gut 90 Minuten werden allenfalls Eckpunkte abgeklappert und selbst wichtige Nebenfiguren wie Ehefrau Annita (Mira Sorvino) bleiben schemenhaft. Die Rahmenhandlung, in der sich die beiden Firmenchefs Ferruccio Lamborghini und Enzo Ferrari (wenig zu tun, aber arrogant bis in die Haarspitzen: Gabriel Byrne) ein Kopf-an-Kopf-Straßenrennen liefern, ist sehr wahrscheinlich der Fantasie des Drehbuchautors entsprungen. Der deutlich bessere und kraftvollere Film für Car Junkies bleibt Le Mans 66 / Ford v. Ferrari, da helfen am Ende auch keine schönen Aufnahmen von einer malerischen Ausfahrt im Jahrhundert-Modell Miura, das auch schon das Cover der Blu-ray aufhübscht.
Blu-ray Extras:
Behind the Scenes (9 min)
Dt. und eng. Trailer zum Film
Trailer zu 2 weiteren Titeln
Wendecover
Marcs Filmwertung
Untertouriges Biopic über die italienische Autobauer-Legende – mehr Fiat als Lamborghini.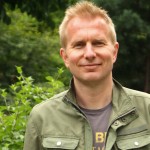 Leserwertung
Trailer
Cast & Crew