Stürmische Ernte
In Dubious Battle
USA 2016
FSK: ab 12 Jahren
Länge: ca. 113 Min.
Vertrieb: Universum Film
Filmzine-Review vom 21.06.2018
Kalifornien in den frühen 1930ern: Während der Weltwirtschaftskrise drückt der mächtige Plantagenbesitzer Bolton (Robert Duvall) den Lohn seiner Arbeiter trotz großer Versprechungen auf einen Dollar pro Tag. Gemeinsam mit dem erfahrenen Arbeiterführer Mac (James Franco) und mit Unterstützung des Erntearbeiters London (Vincent D'Onofrio) soll Jim Nolan (Nat Wolff) unter den Apfelplantagen-Arbeitern einen Streik anzetteln. Doch der Kampf gegen die Machthaber erweist sich nach kleineren Erfolgserlebnissen als aussichtslos. Auf dem Gelände des Farmers Anderson (Sam Shepard) harren die Streikenden dennoch aus…
Mit seinem Oscar- und Golden Globe nominierten The Disaster Artist hat der vielseitige James Franco auch als Regisseur endgültig den Durchbruch geschafft. Bereits kurz vorher wagte Franco sich mit Stürmische Ernte – In Dubious Battle an eine Adaption des Schriftstellers John Steinbeck, die jedoch kaum Beachtung fand. Die Literaturverfilmung, der erste Teil der berühmten "Dustbowl Trilogy" (zu der auch "Von Mäusen und Menschen" und "Früchte des Zorns" gehören), basiert auf einem historischen Streik der Baumwollpflücker im San Joaquin Valley aus dem Jahr 1933, der von einer kommunistischen Gewerkschaft organisiert worden war. Den sozialkritischen Geist der Vorlage fängt der Film durchaus gut ein, auch wenn am Ende beide Seiten, also Streikende und Ausbeuter, mit grausamen Mitteln ihre Ziele durchdrücken wollen. Die Inszenierung des Klassenkampfs ist eher konventionell und ein wenig altbacken, es werden große Reden geschwungen und bei dem Überangebot an Gaststars (u.a. Bryan Cranston, Ed Harris und der große Sam Shepard in einer seiner letzten Rollen) verliert man fast den Überblick. Das Nonplusultra der Steinbeck-Adaptionen bleibt nach wie vor John Fords Früchte des Zorns mit Henry Fonda.
Blu-ray Extras:
Featurette: Behind the Scenes (10 min)
Dt. Trailer zum Film
Trailer zu 6 weiteren Titeln
Marcs Filmwertung
Starbesetzte Steinbeck-Adaption, etwas bieder inszeniert aber mit dem Herz am richtigen Fleck.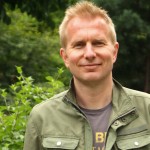 Leserwertung
[Gesamt:2 Durchschnitt: 4/5]
Trailer
Cast & Crew
Regie: James Franco
Schauspieler: Bryan Cranston, Ed Harris, James Franco, John Savage, Josh Hutcherson, Nat Wolff, Robert Duvall, Sam Shepard, Selena Gomez, Vincent D'Onofrio, Zach Braff
Musik: Volker Bertelmann
Produzent(en): Andrea Iervolino, Iris Torres, James Franco, Monika Bacardi, Ron Singer, Scott Reed, Vince Jolivette