Letters From Iwo Jima
USA 2006
FSK: ab 16 Jahren
Länge: ca. 135 Min.
Studio: Dream Works | Warner Bros.
Vertrieb: Warner
Filmzine-Review vom 11.08.2007
Südpazifik im Zweiten Weltkrieg: Auf der Vulkaninsel Iwo Jima bereiten sich die japanischen Truppen auf die bevorstehende Invasion der Amerikaner vor. Befehlshaber Kuribayashi (Ken Watanabe) macht sich keinerlei Illusionen: Seine Soldaten sind schlecht ausgerüstet und zahlenmäßig hoffnungslos unterlegen. Doch dank seiner defensiv ausgelegten Strategie dauert die Schlacht um das Eiland länger als erwartet…
Nach Flags of our Fathers schildert Clint Eastwood in Letters From Iwo Jima die mörderische Pazifik-Schlacht aus japanischer Sicht. Eastwood drehte dabei durchgehend in japanischer Sprache, eine mutige Entscheidung, die den künstlerischen Anspruch des ambitionierten Projekts fraglos unterstreicht. In der Summe sind Flags of our Fathers und Letters From Iwo Jima packende, von Pathos und Glorifizierung befreite Anti-Kriegsfilme. Die entsprechenden Bilder für die menschenverachtende Sinnlosigkeit des Krieges sind bei dem etwas geradlinigeren, auf den eigentlichen Konflikt fokussierten Letters noch ergreifender. Zwei Sequenzen sind exemplarisch: während in der einen Szene mehrere Soldaten den traditionellen japanischen Ehrenkodex befolgen und, statt zu kapitulieren, sich nacheinander mit einer
Handgranate in die Luft sprengen, zeigt eine andere Szene die fast schon beiläufige Erschießung zweier Kriegsgefangener, für die die Amis keine Wachen abstellen möchten. Die eindringlichste schauspielerische Leistung beider Filme gelingt Ken Watanabe, der für seinen Auftritt als General Kuribayashi mit einer hochverdienten Oscar-Nominierung belohnt worden ist.
Die deutsche DVD zeigt den Film (anders als in den USA) in einer sorgfältig synchronisierten Fassung, die sich nicht hinter der Originalfassung verstecken muss. Die Extras wurden im Vergleich zur US-Fassung leider etwas zusammengestrichen. Lediglich das 20-minütige Making Of "Red Sun, Black Sand" gewährt einen Einblick in die Dreharbeiten und lässt u.a. Regisseur Eastwood und die Co-Drehbuchautoren Paul Haggis und Iris Yamashita zu Wort kommen.
Marcs Filmwertung
Intensiver und noch einen Tick besser als Flags of our Fathers: Die japanische Perspektive der blutigen Schlacht um Iwo Jima.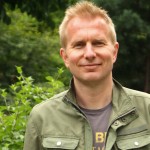 Leserwertung
Eure Leserwertung:
[Gesamt:

1

Durchschnitt:

5

/5]
Cast & Crew