The Killing Fields – Schreiendes Land (Arthaus Premium – 2 DVDs)
The Killing Fields
GB 1984
FSK: ab 16 Jahren
Länge: ca. 136 Min.
Studio: Kinofilm München | Enigma
Vertrieb: Arthaus | Kinowelt Home Entertainment
Filmzine-Review vom 10.01.2007
Basierend auf dem im Jahr 1980 im New York Times Magazin erschienenden Artikel "The Death and Life of Dith Pranh" von Sydney Schanberg zeigt die britische Produktion wie die Roten Khmer Mitte der 70er Jahre Kambodscha mit ihrem unvorstellbar grausamen Terror-Regime in ein gigantisches Massengrab verwandelten. Der Titel The Killing Fields steht dabei als Synonym für die Ermordung von knapp zwei Millionen Kambodschanern. Anhand der Darstellung eines Einzelschicksals (der einheimische Freund des Auslandsjournalisten Schanberg darf sein Heimatland nicht verlassen und fällt in die Hände der Roten Khmer) gelingt der mit 3 Oscars ausgezeichneten Produktion eine zutiefst bewegende und realistische Annäherung an die historischen Ereignisse.

Großes Lob an die Arthaus-Neuauflage: Die Premium Edition (mit sehenswerter Doku) des ein wenig in Vergessenheit geratenen Werkes ist der alten, sehr dürftigen DVD von Eurovideo in allen Belangen überlegen.
Marcs Filmwertung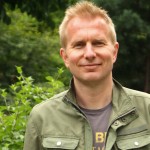 Leserwertung
Cast & Crew