NAS – Time is Illmatic
USA 2014
FSK: ab 12 Jahren
Länge: ca. 72 Min.
Studio:  Tribeca Film Institute
Vertrieb: EuroVideo Medien GmbH
Filmzine-Review vom 14.09.2015
1994 änderte Nasir Jones seinen Namen in "Nas" und veröffentlichte mit Illmatic eines der wichtigsten Alben in der Geschichte des Hip Hops. Die Dokumentation Time is Illmatic geht gut 20 Jahre später in erster Linie auf den Entstehungsprozess des bahnbrechenden Debüts ein, das in zehn autobiografisch gefärbten Songs vom harten Aufwachsen im Crack-Ghetto erzählt.
Der Film begleitet Nas zurück in die Queensbridge Projects, einem der notorischen sozialen Brennpunkte in New York, wo der Rapper einst mitansehen musste, wie einer seiner besten Freunde erschossen wurde. Neben Nas lässt Regisseur One9 aber auch Familienmitglieder wie seinen Bruder Jabari und seinen Vater Olu Dara zu Wort kommen, der als Jazz-Trompeter früh musikalischen Einfluss nahm.
Zahlreiche Wegbegleiter wie etwa die große Schar der Illmatic-Produzenten und diverse aktuelle Branchen-Stars (Pharrell Williams, Kendrick Lamar, Alicia Keys) dürfen sich ebenfalls wohlwollend zu Nas und seinem urbanen HipHop-Meilenstein äußern. Die stärksten Szenen hat Time is Illmatic aber, wenn Nas sich in seinem Viertel unters Volk mischt und sich ungekünstelt und authentisch mit seinen Anhängern austauscht. Die  Laufzeit ist mit gut 70 Minuten knapp bemessen, aber glücklicherweise bietet die Bonus-Sektion der DVD jede Menge zusätzliche Statements und Deleted Scenes.
Marcs Filmwertung
The World is Yours: Sehenswertes Behind The Scenes zu einem echten New Yorker Hip Hop-Meilenstein.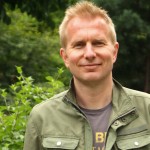 Leserwertung
Trailer
Cast & Crew
Diese DVD/Blu-ray wurde uns vom Vertrieb EuroVideo Medien GmbH kostenlos zu Rezensionszwecken zur Verfügung gestellt. Unsere Bewertung ist davon jedoch nicht beeinflusst und gibt die unabhängige, persönliche Meinung des jeweiligen Rezensenten wieder.