AC/DC – Let there be rock
USA 1980
FSK: ohne Altersbegrenzung
Länge: ca. 98 Min.
Studio: High Speed Productions
Vertrieb: Warner Home Video
Filmzine-Review vom 13.06.2011
Zum mittlerweile historischen AC/DC-Konzertfilm Let There Be Rock eine inhaltliche Bewertung abgeben zu wollen, hätte etwas von Holz in den Wald, Eulen nach Athen oder Schuluniformen in Angus Youngs' Umkleide zu tragen. Für Fans der australischen Hard-Rock-Legenden gibt es ohnehin kein Vorbei an dem '79er Mitschnitt, alleine schon, weil er die letzte
Live-Aufzeichnung mit Sänger Bon Scott wenige Monate vor dessen Tod und damit auch das Ende der ersten Band-Ära darstellt.

Zusätzliches Interesse gewinnt das bisher nur als VHS erhältliche Musikdokument vielmehr durch seine digitale Neuausrichtung. Die jetzt erschienene Version wurde bild- wie auch tontechnisch komplett
aufgearbeitet und remastered. So präsentiert sich die spektakulär unspektakuläre Bühnenshow (wer braucht solchen Schnick-Schnack schon, wenn er Angus Young auf den Brettern stehen hat?) nun auch auf DVD &
Blu-ray.

Von Staub und Muff befreit, rocken AC/DC in veritabler Akustik (wahlweise sogar im Surround-Upmix) und größtenteils überzeugender Optik, als seien die letzten paar-und-dreissig Jahre im Schweiss zu \"Highway to Hell\", \"Whole Lotta Rosie\", \"High Voltage\" oder \"Let There Be Rock\" davongespült worden. Alleine das antiquierte
4:3-Original-Bildformat will nicht so recht zu der ansonsten tadellosen Neuveröffentlichung mit HD-Look passen.

Neben der Direktanwahl von Songs kann man sich mit einer netten \"Playlist\"-Funktion nachträglich sogar sein eigenes Konzert-Setup zusammenbasteln. Im Specials-Bereich der BD findet sich zudem eine
eineinhalbstündige \"Behind The Story\"-Doku, die in Form von Kommentaren das Phänomen AC/DC aus der Sicht von Musikern, Historikern und Journalisten zu erklären versucht.
Mikes Filmwertung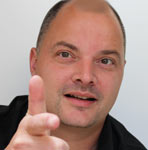 Leserwertung
Cast & Crew
Diese DVD/Blu-ray wurde uns vom Vertrieb Warner Home Video kostenlos zu Rezensionszwecken zur Verfügung gestellt. Unsere Bewertung ist davon jedoch nicht beeinflusst und gibt die unabhängige, persönliche Meinung des jeweiligen Rezensenten wieder.