Nevermind Kurt
GB 2005
FSK: ab 12 Jahren
Länge: ca. 59 Min.
Studio: Impact Films
Vertrieb: Polyband
Filmzine-Review vom 08.03.2007
"I hate myself and want to die" – am 5. April 1994 setzte Kurt Cobain diesen Songtitel in die Tat um.
Die Grunge-Pioniere Nirvana waren die Fleischwerdung eines Lebensgefühls, des damaligen Zeitgeists – Frontmann Cobain tat sich mit der Anhebung seiner Person zur Ikone jedoch schwer. In der Doku Nevermind Kurt beschreiben Musikjournalisten, Produzenten, Tourmanager, Freunde und Bandmitglieder den depressiven Pessimisten als widersprüchlichen Charakter, der sich den Erfolg seiner Musik zwar wünschte, mit den Konsequenzen aber nicht umgehen konnte. Hin- und hergerissen zwischen Superstar und Garagenrocker, der auch als Multimillionär noch an alten Verhaltensmustern festhielt und sich einen Gebrauchtwagen kaufte, konnte er dem Druck nicht standhalten. Sein Tod war für alle ein Schock, wirklich überrascht waren aber offensichtlich die wenigsten der Befragten. Die erzählten Anekdoten sowie einige Ausschnitte aus Interviews mit Cobain selbst zeichnen ein interessantes, liebevolles und menschliches Porträt über den eigenwilligen Ausnahmemusiker. Die britische Doku kann im Original oder mit deutschem Voice-Over angesehen werden. Weitere aufschlussreiche Einblicke bieten weitere 50 Minuten zusätzliche Interviews zu verschiedenen Themen.
Ninas Filmwertung
Interessante Rockumentary über das unfreiwillige Idol der Grunge-Geschichte.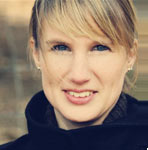 Leserwertung
[Gesamt:1 Durchschnitt: 4/5]
Cast & Crew
Diese DVD/Blu-ray wurde uns vom Vertrieb Polyband kostenlos zu Rezensionszwecken zur Verfügung gestellt. Unsere Bewertung ist davon jedoch nicht beeinflusst und gibt die unabhängige, persönliche Meinung des jeweiligen Rezensenten wieder.