Passengers
USA 2016
FSK: ab 12 Jahren
Länge: ca. 116 Min.
Studio: Columbia Pictures
Vertrieb: Sony Pictures Home Entertainment
Filmzine-Review vom 12.06.2017
Ein Raumschiff mit 500 Siedlern, rund 300 Crew-Mitgliedern und jeder Menge Rohstoffen für einen Neuanfang an Bord ist unterwegs von der Erde zum 120 Jahre entfernten Planeten Homestead II. Nach einem Meteoritenaufprall spielen jedoch die Systeme der per Autopilot gesteuerten Raumfähre verrückt. Jim (Chris Pratt) erwacht dadurch vorzeitig aus dem Hyperschlaf. Entsetzt stellt er fest, dass er der einzige ist – alle anderen schlafen wie vorgesehen weiter, denn das Ziel wird erst in gut 90 Jahren erreicht. Die Einsamkeit und düsteren Zukunftsaussichten drohen ihn zu zermürben – schweren Herzens beschließt er, eine Mitreisende zu wecken. Die Auserwählte ist Aurora (Jennifer Lawrence)…
Ob Alien: Covenant oder Star Wars: Rogue One – Weltraumabenteuer haben derzeit wieder Hochkonjunktur. Fans dieser und ähnlicher Reihen werden bei Passengers eventuell etwas zu kurz kommen und Gefahr und Gefecht vermissen. Das ruhige Liebesdrama besticht stattdessen durch eine klare Optik und aufgeräumte Ästhetik und involviert den Zuschauer durch Gewissensfragen. Chris Pratt (Parks & Recreation, Guardians of the Galaxy) meistert seine anfängliche One-Man-Show mit Bravour. Wobei er streng genommen nicht ganz allein ist, denn Michael Sheen leistet ihm als Android-Barkeeper Gesellschaft – und ist fantastisch in dieser Rolle! Philosophische Gespräche sind mit der Menschmaschine allerdings nicht möglich, daher sind Einsamkeit und Ausweglosigkeit des Todgeweihten durchaus nachvollziehbar. Auch wenn die Love Story an sich dann nach Schema F abläuft, bleibt Passengers von Anfang bis Ende interessant und findet eine versöhnliche Auflösung für das Dilemma der beiden. Wer also sonst für kosmische SciFi-Szenarien nicht viel übrig hat und sich dem Ganzen lieber aus einem zwischenmenschlichen Blickwinkel nähert, kann und sollte gern einen Blick riskieren.
Ninas Filmwertung
Visuell ansprechende Weltraum-Romanze mit drei starken Leads, denen man einfach gerne zuschaut.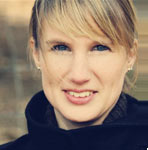 Leserwertung
Trailer
Cast & Crew
Diese DVD/Blu-ray wurde uns vom Vertrieb Sony Pictures Home Entertainment kostenlos zu Rezensionszwecken zur Verfügung gestellt. Unsere Bewertung ist davon jedoch nicht beeinflusst und gibt die unabhängige, persönliche Meinung des jeweiligen Rezensenten wieder.