Rock of Ages (Extended Cut)
USA 2012
FSK: ab 12 Jahren
Länge: ca. 123 Min.
Studio: New Line Cinema
Vertrieb: Warner Home Video
Filmzine-Review vom 15.11.2012
LA, 1987: Der Bourbon Room ist der angesagteste Club auf dem Sunset Strip. Die süße Sherrie (Julianne Hough) kommt gerade mit dem Bus aus Oklahoma an und trifft den noch süßeren Drew (Diego Boneta), der ihr einen Job als Kellnerin im Bourbon Room verschafft, wo er selbst hinter der Theke steht. Eigentlich träumen beide natürlich von einer Bühnenkarriere, doch zunächst steht der Auftritt des legendären Rock-Gotts Stacee Jaxx (Tom Cruise) an, der den Club vor dem finanziellen Ruin bewahren soll…
Die Hairy Metal Bands der 80er werden heutzutage eher belächelt als bewundert, eher verspottet als geachtet. Und doch hatte auch dieses Genre irgendwie seine Berechtigung, seinen eigenen Charme und versuchte das, was die Texte an Tiefgang vermissen ließen, durch eingängige Melodien und Knaller-Refrains wieder auszubügeln. Wer sich überwindet und einmal Def Leppards "Pour Some Sugar On Me", Twisted Sisters "I Wanna Rock" oder Bon Jovis "Wanted Dead or Alive" volle Kanne aufdreht, wird spätestens nach dem 6. Dosenbier vielleicht doch ein klitzekleines bisschen mitgrölensingen. Wer dem haarigen Treiben dieser Zeit ohnehin nicht abgeneigt war, wird noch eher zur Musicalverfilmung Rock of Ages greifen, die im Prinzip funktioniert wie eine Glee-Folge für Erwachsene. So kommt es dann nämlich auch, dass beispielsweise Malin Akerman oder Tom Cruise ihre Parts selbst einsingen (und dabei möglicherweise dank moderner Technik gar keine schlechte Figur abgeben). Eingebettet in eine völlig nebensächliche Rahmenhandlung, die sich nach dem textlichen Inhalt der Songs richtet (nicht umgekehrt), wird ein Hit nach dem nächsten geschmettert, darunter "More Than Words", "Any Way You Want It", "Rock You Like A Hurricane" oder "Paradise City". Es ist aber nicht alles Gold und Glitter an Rock of Ages: neben der hauchdünnen Story nerven nicht nur die Medleys, sondern an vorderster Front die beiden unerträglich hochglanzpolierten Musical-Hupfdohlen, die man als Hauptdarsteller herangekarrt hat, und die für wichtige Gespräche immer erst nachts zum Hollywood Sign fahren müssen.
Für das Feature über die Legenden vom Sunset Strip hat man ein paar der alten Veteranen versammelt, die beha(a)rrlich an ihrem damaligen Look festhalten und in Nostalgie schwelgen. Mehr Infos zum filmgewordenen OffBroadway-Musical gibt es im halbstündigen Beitrag "Ein Jahrzehnt wird geprägt". Außerdem ist die Direktanwahl der einzelnen Songs im Film möglich.
Ninas Filmwertung
Rock-Musical über die goldenen Spandex-Zeiten – als Film nur bedingt tauglich.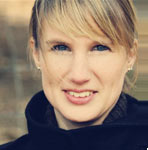 Leserwertung
[Gesamt:0 Durchschnitt: 0/5]
Cast & Crew
Regie: Adam Shankman
Schauspieler: Alec Baldwin, Bryan Cranston, Catherine Zeta-Jones, Diego Boneta, Julianne Hough, Malin Akerman, Mary J. Blige, Paul Giamatti, Russell Brand, Tom Cruise
Produzent(en): Carl Levin, Garrett Grant, Jennifer Gibgot, Matt Weaver, Scott Prisand, Tobey Maguire
Themen/Keywords
Musikfilm