Shopaholic – Die Schnäppchenjägerin
Confessions of a Shopaholic
USA 2008
FSK: ab 6 Jahren
Länge: ca. 100 Min.
Studio: Touchstone Pictures
Vertrieb: Buena Vista Home Entertainment
Filmzine-Review vom 20.07.2009
Journalistin Rebecca Bloomwood (Isla Fisher) kann einfach an keiner Boutique vorbeigehen, ohne mit einer ihrer zahlreichen Kreditkarten den letzten Schrei der neusten Kollektion zu erstehen. Obwohl sie sich eigentlich bei einem Modemagazin um ihren Traumjob bewerben wollte, landet sie per Zufall beim Finanzblatt desselben Verlags. Ausgerechnet sie, der chronische Pleitegeier, bekommt die Stelle und wird mit ihrer Kolumne über Nacht zum Star. Plötzlich stehen ihr alle Möglichkeiten offen, wenn ihr nicht ein riesiger Schuldenberg und ein hartnäckier Schuldeneintreiber im Nacken sitzen würden…
Dass Isla Fisher Humor besitzt, konnte sie schon bei ihrer Rolle in Wedding Crashers andeuten und auch privat scheint sie Spaß zu verstehen: immerhin hält sie es an der Seite von Sacha Baron Cohen (Borat) aus. In Shopaholic holt sie aus der eindimensionalen Figur der Rebecca Bloomwood das Beste heraus und lässt hin und wieder (Stichwort: Tanzfläche) ihre komödiantische Energie durchblitzen und hat genau dann die Lacher auf ihrer Seite. Davon abgesehen bewegt sich die höchst durchschnittliche RomCom, wie schon die bonbonfarbenen Chick-Lit-Romanvorlagen von Sophie Kinsella, auf eher bescheidenem Niveau. Der sauber produzierte und durchgestylte Look kann nicht darüber hinwegtrösten, dass die gesamten 100 Minuten nicht mal ansatzweise auch nur den Hauch eines überraschenden Moments bieten.
Etwas geizig ist die Ausstattung der Bonussektion, lediglich ein paar Versprecher und zusätzliche Szenen sind mit an Bord.
Ninas Filmwertung
Trotz sympathischer Hauptdarstellerin überwiegend maue Komödie für die Sex and the City-Anhängerschaft.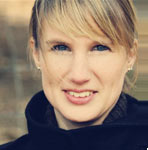 Leserwertung
Cast & Crew
Diese DVD/Blu-ray wurde uns vom Vertrieb Buena Vista Home Entertainment kostenlos zu Rezensionszwecken zur Verfügung gestellt. Unsere Bewertung ist davon jedoch nicht beeinflusst und gibt die unabhängige, persönliche Meinung des jeweiligen Rezensenten wieder.