Shutter Island
USA 2010
FSK: ab 16 Jahren
Länge: ca. 133 Min.
Studio: Paramount Pictures
Vertrieb: Concorde Home Entertainment
Filmzine-Review vom 07.08.2010
USA 1954. Auf der abgelegenen Insel Shutter Island vor Boston ist die Mörderin Rachel Solando aus dem Ashecliffe Hospital für geistesgestörte Gewaltverbrecher ausgebrochen. US-Marshal Teddy Daniels (Leonardo DiCaprio) und sein neuer Partner Chuck Aule (Mark Ruffalo) nehmen auf dem einsamen Eiland die Ermittlungen auf, stoßen aber auf eine Mauer des Schweigens. Weder der leitende Oberarzt Dr. Cawley (Ben Kingsley) noch Anstaltschef Dr. Naehring (Max von Sydow) zeigen für den Fall großes Interesse. Teddy geht derweil einigen mysteriösen Hinweisen nach, scheint aber zunehmend die Kontrolle über seine eigene Psyche zu verlieren…
Nachdem Martin Scorsese früher bekanntermaßen die wichtigen Hauptrollen seiner Werke mit Robert De Niro besetzte, dürfte nun Leonardo DiCaprio dessen legitimer Nachfolger sein. In Shutter Island arbeiten die beiden nach Gangs of New York, Aviator und The Departed bereits zum vierten Mal miteinander. Diesmal widmet sich der gleichermaßen renommierte Meisterregisseur und Filmliebhaber mit Inbrunst den amerikanischen B-Filmen der 40er und 50er Jahre. Ob Kalter Krieg, McCarthyism oder allgemeine Verschwörungsparanoia, nach der Bestseller-Vorlage von Dennis Lehane (Mystic River) bereitet Scorsese diese Themen zu einem höchst sehenswerten Pulp-Thriller im düsteren Gothic-Ambiente auf. Wer die Vorlage gelesen hat, wird zwar von der finalen Überraschung nicht mehr ganz so erschlagen, kann sich aber stattdessen schon während des Films umso intensiver auf Spurensuche begeben.
Wer den Clou noch nicht kennt, sollte tunlichst vermeiden, sich vorher das Making of oder den Beitrag "Into the Lighthouse" anzuschauen.
Marcs Filmwertung
Überaus stimmige und düstere Roman-Adaption und nach Departed der nächste Hit von Hollywoods neuem Dream-Team.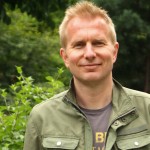 Leserwertung
[Gesamt:1 Durchschnitt: 5/5]
Cast & Crew
Regie: Martin Scorsese
Schauspieler: Ben Kingsley, Elias Koteas, Emily Mortimer, Jackie Earle Haley, Leonardo DiCaprio, Mark Ruffalo, Max von Sydow, Michelle Williams, Patricia Clarkson, Ted Levine
Musik: Robbie Robertson
Produzent(en): Brad Fischer, Mike Medavoy, Martin Scorsese
Themen/Keywords
Film Noir, Mystery

Diese DVD/Blu-ray wurde uns vom Vertrieb Concorde Home Entertainment kostenlos zu Rezensionszwecken zur Verfügung gestellt. Unsere Bewertung ist davon jedoch nicht beeinflusst und gibt die unabhängige, persönliche Meinung des jeweiligen Rezensenten wieder.