The Prisoner Of Shark Island
USA 1936
FSK: ab 12 Jahren
Länge: ca. 91 Min.
Studio: 20th Century Fox
Vertrieb: MC One
Filmzine-Review vom 30.11.2005
Washington, 15. April 1865: Kurz nach Ende des amerikanischen Bügerkriegs ermordet der bekannte
Bühnenschauspieler John Wilkes Booth Präsident Abraham Lincoln. Da sich Booth während seiner
Flucht aus dem Theater ein Bein bricht, lässt er sich später von dem Landarzt Dr. Samuel Mudd (Warner
Baxter) behandeln. Mudd, der von Booths Verbrechen nichts weiß, muss seine Hilfeleistung teuer
bezahlen: Er wird der Verschwörung bezichtigt und zu lebenslanger Haft im härtesten Gefängnis des
Landes verurteilt…

Mit The Prisoner of Shark Island erscheint nun ein seltenes Frühwerk von John Ford auf
DVD. Ford, der zu den ganz großen Legenden Hollywoods zählt und insgesamt 4-mal den Oscar als
bester Regisseur bekam, ist in erster Linie für seine unvergleichlichen Monument Valley-Western
(The Searchers) berühmt geworden. In The Prisoner of Shark Island widmet er sich der
tragischen Biografie des unschuldigen Artzes Samuel Mudd, der seinerzeit in einem Schauprozess als
einer der Hintermänner des Attentats auf Abraham Lincoln fast zum Tode verurteilt worden wäre. Ganz
nebenbei schuf Ford mit der spannenden Schwarz-Weiß-Produktion einen der ersten Gefängnisfilme
überhaupt. Den wahrscheinlich ersten abgrundtief bösartigen Aufseher der Filmgeschichte verkörpert
John Carradine mehr als überzeugend. Vor Geschichtsklitterung ist diese kleine cineastische Entdeckung
allerdings nicht ganz gefeit: Mudd und Booth sind sich nachweislich bereits vor dem Attentat öfter über
den Weg gelaufen.

The Prisoner of Shark Island erscheint in der MC One Classic Edition und überzeugt mit
einer sauberen technischen Umsetzung. Besondes das Uralt-Bild aus den 30er Jahren ist erstaunlich
klar und fast durchgehend frei von lästigen Verschmutzungen.
Marcs Filmwertung
Spannendes Gefängnisdrama aus der frühen Schaffensperiode von Meisterregisseur John Ford.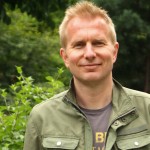 Leserwertung
Cast & Crew
Diese DVD/Blu-ray wurde uns vom Vertrieb Mc One kostenlos zu Rezensionszwecken zur Verfügung gestellt. Unsere Bewertung ist davon jedoch nicht beeinflusst und gibt die unabhängige, persönliche Meinung des jeweiligen Rezensenten wieder.