Snatch (4K UHD)
GB 2000
FSK: ab 16 Jahren
Länge: ca. 103 Min.
Studio: Columbia Pictures
Vertrieb: Sony Pictures Entertainment
Filmzine-Review vom 26.07.2021
In Antwerpen hat der Gangster "Franky Four Fingers" (Benicio Del Toro) für seinen Boss Avi (Dennis Farina) einen gigantischen Diamanten gestohlen. Auf einem Zwischenstopp in London will sich "Boris The Blade" (Rade Serbedzija) den Diamanten krallen und engagiert den Pfandleiher Sol und seine Komplizen, die Frankie im Wettbüro des Londoner Paten "Brick Top" (Alan Ford) ausrauben sollen. Währenddessen soll der Boxing Promoter Turkish (Jason Statham) für Brick Top einen fingierten Kampf vorbereiten. Allerdings steht Turkish ohne Boxer da, denn sein Kämpfer wurde von "One Punch-Mickey" (Brad Pitt) auf die Bretter geschickt…
Zugegeben, die Story in Guy Ritchies kultiger Gangsterkomödie Snatch klingt nicht nur verwirrend und chaotisch, sie ist es auch. Wer den vielen verschiedenen Handlungssträngen problemlos folgen will, muss sich den Film schon mehrfach ansehen. Zum Glück dient die Story in erster Linie nur als Aufhänger für absurde Situationen, in denen sich die noch absurderen Charaktere bewegen können. Das ist größtenteils sinnfrei und fernab jeglicher Moral, macht aber unglaublich viel Spaß. Snatch bleibt eines der temporeichsten Werke aus der Filmographie des Regisseurs, die Handlung hetzt geradezu von Höhepunkt zu Höhepunkt, wobei Guy Ritchie – auf dem Peak seines Schaffens – alle nur erdenklichen technischen Stilmittel verwendet (Split Screen, Slow Motion, Zeitraffer) und auch mit Filmzitaten nicht geizt (z. B. Raging Bull und Trainspotting). Exemplarisch erwähnt werden sollte die Sequenz, in der Cousin Avi in New York mit Doug The Head in London telefoniert. Nach dem Gespräch dauert es nur 6 Schnitte und 5 Sekunden, bis sich die zwei gegenüber stehen.
Snatch lebt aber auch von der bis in die kleinste Rolle fantastischen Besetzung. Den Vogel schießt dabei Brad Pitt ab, der als nuschelnder irischer Traveller mit enormer Schlagkraft in den Fäusten oscarwürdig spielt. Klasse sind auch Jason Staham als Turkish, Alan Ford als fieser Oberganove Brick Top (mit den besten Dialogen), Vinnie Jones als Bullets Tooth Tony und Dennis Farina als Cousin Avi. Den einzigen Vorwurf, den sich Snatch gefallen lassen muss, sind die offensichtlichen Parallelen zu Bube, Dame, König, Gras, dessen Thematik eigentlich nur variiert wird.
Die Vorfeude auf die 4K UHD war groß, schließlich lag die Bildqualität bei vorherigen Heimkino-VÖs bisher eher im mittelprächtigen Bereich. Letztendlich kann die UHD mit deutlich verbessertem Detailreichtum, optimiertem Schwarzwert und dank HDR schönerer Farbgebung punkten. Trotzdem zeigt der Transfer auch einige Schwächen, wie zum Beispiel leichte Unschärfen. Der Atmos-Track verfügt über eine großartige, dem Film angemessene Dynamik mit vereinzelt schönen Surroundeffekten. Zudem werden Schlüsselszenen vom wuchtigen Soundtrack (u.a. Massive Attack und Oasis) eindrucksvoll beschallt. Selbstverständlich sollte man sich die englische Originalversion gönnen, allein Brad Pitts Kauderwelsch ist nicht zu toppen. Die Extras der Blu-ray wurden leider nicht übernommen.
4K UHD Extras:
Marcs Filmwertung
Rasante, extrem coole Kult-Gangsterkomödie mit beeindruckender Besetzung, längst ein Klassiker des modernen britischen Films.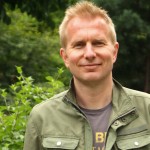 Leserwertung
Eure Leserwertung:
[Gesamt: 7 Durchschnitt: 4.9/5]
Cast & Crew