The Big Sick
USA 2017
FSK: ab 12 Jahren
Länge: ca. 120 Min.
Vertrieb: Universum Film
Filmzine-Review vom 20.03.2018
Kumail (Kumail Nanjiani) versucht als Standup-Comedian Fuß zu fassen. Bei einem seiner Auftritte lernt er die quirlige Studentin Emily (Zoe Kazan) kennen. Aus der Affäre wird schließlich mehr, doch Kumail traut sich nicht, seinen Eltern von seiner neuen Freundin zu erzählen, denn die wollen unbedingt eine pakistanische Frau an seiner Seite sehen. Mitten in der daraus resultierenden Beziehungskrise wird Emily plötzlich krank und wird ins Koma versetzt. Kumail weicht nicht vom Krankenbett seiner Ex – muss sich aber plötzlich mit Emilys Eltern auseinandersetzen, die ihn nicht gerade in ihr Herz zu schließen scheinen…
Das Drehbuch zu The Big Sick wäre wirklich ein überdramatisiert schlechtes – wenn es nicht wahr wäre. Kumail Nanjiani, bekannt aus der Sitcom Silicon Valley, erzählt hier seine eigene Geschichte und die seiner Frau Emily Gordon. Nach der Premiere beim Sundance Film Festival meldeten Sony, Focus Features, Amazon und Netflix Interesse an der Distribution an. Amazon bekam den Zuschlag und am 10. Hochzeitstag der beiden lief die Tragikkomödie in den Kinos an. Die Verquickung eines derart tragischen Vorfalls, bei dem zudem auch eine Hauptfigur für längere Zeit von der Leinwand verschwindet, mit den komödiantischen Elementen war natürlich die größte Herausforderung, die es zu meistern galt. Mit viel Herz und Schrulligkeit treffen die Macher (auch Judd Apatow hatte seine Finger mit im Spiel) dabei aber genau die richtigen Töne. Das gilt auch für Kumails Familie, bei der die eigenen Traditionen beharrlich hochgehalten werden. Die regelmäßigen Familienessen, bei dem man wenig subtil versucht, dem Sohn eine Anwalts- oder Ärztekarriere nahezulegen und ihm eine pakistanische Frau unterzujubeln, gehören zu den Highlights des Films. Holly Hunter als energische und etwas komplizierte Schwiegermutter in spe sorgt ebenfalls für etliche herrliche Momente. Zu so einem gelungenen Debüt kann man Kumail Najiani nur gratulieren.
Blu-ray Extras
Audiokommentar mit Kumail Nanjiani, Emily Gordon, Michael Showalter und Barry Mendel
Making of (15 min)
The Bigger Sick – Die Bick Sick Comedy Tour (10 min)
Interviews (14 min)
8 Deleted Scenes
6 Featurettes (19 min)
Dt. Trailer zum Film
11 Trailer zu weiteren Titeln
Ninas Filmwertung
Tragisch-komische Indie-RomCom mit wahrem Hintergrund – zu so einem gelungenen Debüt kann man Kumail Najiani nur gratulieren.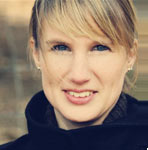 Leserwertung
[Gesamt:4 Durchschnitt: 4.3/5]
Trailer
Cast & Crew