The Clockwork Killings
Girl at the Window
Australien 2022
FSK: ab 16 Jahren
Länge: ca. 84 Min.
Vertrieb: EuroVideo
Filmzine-Review vom 23.12.2022
Die junge Amy (Ella Newton) hat erst vor kurzem bei einem tragischen Unfall ihren Vater verloren. Ihre Mutter Barbara (Radha Mitchell) scheint das Trauma überwunden zu haben, denn sie interessiert sich ernsthaft für den neuen, ausgesprochen netten Nachbarn. Bei Amy schrillen hingegen alle Alarmglocken. Schließlich treibt in der Stadt ja auch ein Serienkiller sein Unwesen, der es auf Liebespaare abgesehen hat. Der Killer tötet den Mann immer sofort und entführt dann die Frau für mehrere Tage, bevor er eine Leiche mit einem fehlenden Auge hinterlässt…
Filmemacher Mark Hartley ist ein ausgewiesener Experte in Sachen in Billigkino, das hat er mit den köstlichen Filmtrash-Dokus Electric Boogaloo: The Wild, Untold Story of Cannon Films und Not Quite Hollywood: The Wild, Untold Story of Ozploitation! unter Beweis gestellt. Mit The Clockwork Killings legt er nun sein eigenes Ozploitation-Debüt, sprich Billigproduktion aus Australien, vor. Das Resultat ist leider nicht die Trash-Perle, die man sich von einem Insider erhofft hätte. Abgesehen von einigen hübschen Split-Screen-Ausflügen à la Brian De Palma steckt The Clockwork Killings formal und inhaltlich allenfalls im Genre-Mittelmaß fest. Auch mit der Spannung ist es trotz angenehm kurzer Laufzeit von 80 Minuten schnell dahin, denn jeder Zuschauer, der schon mehr als 3 Horrorfilme gesehen hat, wird den tatsächlichen Serienmörder in der ersten halben Stunde problemlos identifizieren können. Immerhin, die jugendlichen Darstellerinnen sind mit viel Elan dabei, allen voran Amys schräge Freundin Lian (Karis Kailani), die das jüngste Opfer des Killers in einem Fotoautomaten entdeckt und danach die kurze Berühmtheit genießt.
Blu-ray Extras:
Dt. Trailer
3 Trailer zu weiteren Titeln
Wendecover
Marcs Filmwertung
Formal und inhaltlich mittelmäßiger Serienkiller-Reißer aus Down Under.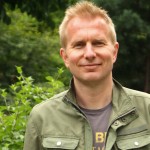 Leserwertung
Trailer
Cast & Crew