Pandorum
USA | D 2009
FSK: ab 16 Jahren
Länge: ca. 108 Min.
Studio: Constantin Film | Impact Pictures
Vertrieb: Constantin Film | Highlight
Filmzine-Review vom 25.05.2010
Als die beiden Astronauten Payton (Dennis Quaid) und Bower (Ben Foster) an Bord des gigantischen Raumschiffs Elysium aus einem künstlichen Kälteschlaf erwachen, fehlt ihnen zunächst jegliche Erinnerung. Während Bower sich durch die unzähligen Luftschächte auf den Weg zur Brücke macht, um den Reaktor neu zu starten, übernimmt Payton über Funk die Navigation. Schnell stellen die beiden fest, dass sie nicht allein an Bord sind …

Nachdem sich kürzlich erst in der DVD-Premiere Cargo eine Raumschiff-Crew nach langem Hyperschlaf neu orientieren musste, zieht nun der komplett in Babelsberg gedrehte Sci-Fi-Horror-Thriller Pandorum mit einem ähnlichen Set-Up nach. Einen Preis für Originalität wird der deutsche Regisseur Christian Alvart mit dem Beitrag gewiss nicht gewinnen, doch da die bekannten Zutaten aus Alien, Event Horizon oder The Descent durchaus wirkungsvoll durcheinandergewirbelt werden, präsentiert der Schocker für Fans zahlreiche schöne Déjà-vu-Momente. Neben den beiden Hollywood-Stars Dennis Quaid und Ben Foster hat die deutsche Schauspielerin Antje Traue zudem einen schlagkräftigen Auftritt in bester Ellen Ripley-Manier.

Auf Blu-ray sieht Pandorum trotz der vielen dunklen Szenen durchweg fantatstisch aus. Die Extras umfassen neben Interviews, Making of und Deleted Scenes gleich zwei Audiokommentare mit Regisseur Christian Alvart (deutsch und englisch). Dieser hofft zwei weitere Folgen realisieren zu können, doch das ernüchternde weltweite Einspielergebnis dürfte ihm da einen Strich durch die Rechnung gemacht haben.
Marcs Filmwertung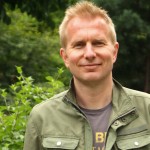 Leserwertung
[Gesamt:

1

Durchschnitt:

4

/5]
Cast & Crew