The Doors (Final Cut)
USA 1991
FSK: ab 16 Jahren
Länge: ca. 138 Min.
Vertrieb: Studiocanal
Filmzine-Review vom 09.08.2019
Mitte der 1960er schreibt sich Jim Morrison (Val Kilmer) an der UCLA für ein Studium der Film- und Theaterwissenschaft ein und verfasst nebenbei Gedichte und Songtexte. Hier lernt er auch den Organisten Ray Manzarek (Kyle McLachlan) kennen. Mit dem Schlagzeuger John Densmore (Kevin Dillon) und dem Gitarristen Robby Krieger (Frank Whaley) gründen sie im August 1965 The Doors. Die Geburtsstunde einer der größten Rockbands aller Zeiten, die mit der Single "Light My Fire" im Juli 1967 in den amerikanischen Billboard-Charts den kommerziellen Durchbruch feiert. Doch mit dem Erfolg kommen auch die Schattenseiten: Der Frontmann nimmt immer mehr Drogen, säuft, betrügt seine Ehefrau Pamela (Meg Ryan) nach Strich und Faden und bricht auf der Bühne alle Tabus…
Salvador, Platoon, Wall Street, Geboren am 4. Juli, The Doors, JFK: Tatort Dallas, Natural Born Killers: Als streitbarer Chronist der jüngeren amerikanischen Geschichte war Oliver Stone zwischen 1986 und 1995 eine der treibenden Kräfte in Hollywood. Stones Musikerbiografie über den Aufstieg und Fall des legendären Sängers Jim Morrison kommt nicht ganz an seine besten Filme heran, braucht sich aber im Vergleich keinesfalls hinter den derzeit angesagten Biopics (Bohemian Rhapsody & Rocketman) verstecken. Als selbstzerstörisches Genie ist Val Kilmer von den anfänglichen schüchternen Auftritten, bei denen der Sänger dem Publikum den Rücken zuwandte, bis zu den zugedröhnten Gigs und Verhaftungen auf der Bühne eine charismatische Wucht. Kilmers Nicht-Nominierung bei den Oscars galt seinerzeit als großer Skandal. Der Rest der Band geht bei der Jim Morrison-Show ein wenig unter, das gilt auch für Ray Manzarek-Darsteller Kyle McLachlan, aber dafür rocken die Cameos (Crispin Glover als Andy Warhol, Michael Madsen, Billy Idol!) umso mehr.
The Doors erscheint erstmals restauriert in 4K in der (kürzeren) Final Cut Version, die sich nur marginal von der Kinofassung unterscheidet. Neue Extras (u.a. ein ausführliches Interview mit Oliver Stone) und eine insbesondere bei den Konzertszenen gigantische Dolby Atmos-Abmischung (nur im Original) sind ein echter Mehrwert. Das Limited Steelbook mit insgesamt drei Discs bietet als Highlight zusätzlich noch die überaus sehenswerte Dokumentation "The Doors – When You're Strange".
Blu-ray Extras:
Audiokommentar mit Oliver Stone (Kinofassung)
Interview mit Oliver Stone (31 min)
Interview mit Toningenieur Leo Bender (18 min)
Final Cut (138 min)
Kinofassung (140 min)
Wendecover
Marcs Filmwertung
Sex, Drugs & Rock'n'Roll: Stimmiges, wildes Musiker-Biopic mit Val Kilmer in der Rolle des legendären Jim Morrison.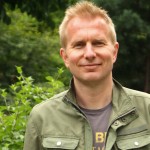 Leserwertung
[Gesamt:5 Durchschnitt: 4.2/5]
Trailer
Cast & Crew
Regie: Oliver Stone
Schauspieler: Meg Ryan, Crispin Glover, Frank Whaley, Kathleen Quinlan, Kevin Dillon, Kyle MacLachlan, Michael Madsen, Michael Wincott, Val Kilmer
Produzent(en): A. Kitman Ho, Bill Graham, Sasha Harari