The Last Full Measure
USA 2019
FSK: ab 12 Jahren
Länge: ca. 111 Min.
Vertrieb: Universum Film
Filmzine-Review vom 26.01.2020
Vietnam 1966: Der junge Sanitäter William Pitsenbarger (Jerremy Irvine) wächst bei einem Angriff der nordvietnamesischen Armee im Rahmen der Operation Abilene über sich hinaus und rettet dutzenden Kameraden das Leben. Umzingelt von den Vietcong findet der Soldat schließlich auch den Tod. Eine posthume Auszeichnung mit der Medal of Honor scheint nur eine Formsache zu sein, doch aus dubiosen Gründen bleibt Pitsenbarger die Tapferkeitsmedaille verwehrt. 30 Jahre später wird der Fall unter dem Vorsitz des Pentagon-Juristen Scott Huffman (Sebastian Stan) neu aufgerollt. Huffman ist zunächst wenig begeistert und motiviert, doch Begegnungen mit einigen Veteranen, die damals von Pitsenbarger gerettet wurden, ändern seine anfangs ablehnende Einstellung…
Nachdem die Produzenten zunächst kaum Geldgeber für die Umsetzung der im Kern wahren Geschichte fanden und die Rechte von einem Studio zum anderen wanderten, wurde The Last Full Measure dann nach jahrelanger Verzögerung doch noch umgesetzt. Die Kriegsheldengeschichte um die nachträgliche Auszeichnung eines heldenhaften Sanitäters mit der Medal of Honor ist unterm Strich sicherlich aller Ehren wert, auch wenn sich die Inszenierung eher auf solidem TV-Niveau bewegt und im Finale dann doch arg dick amerikanisches Militär-Pathos aufgetragen wird. Zum Zunge schnalzen ist sicherlich die Top-Besetzung mit einem ganzen Haufen zerknitterter alter Hochkaräter wie Samuel L. Jackson, William Hurt, Christopher Plummer, Ed Harris, John Savage und dem kürzlich verstorbenen Peter Fonda. Die Zeitsprünge zwischen dem tödlichen Gefecht und dem Wiederaufrollen des Falls 30 Jahre später tun dem Rhythmus nicht immer gut. Hauptdarsteller Sebastian Stan (Bucky Barnes/Winter Soldier aus den Avengers-Filmen) müht sich in der Hauptrolle nach Kräften und verwandelt sich in der (fiktiven) Rolle des Pentagon-Beamten einigermaßen glaubhaft vom zynischen Karrieristen zum aufrechten Kämpfer für die Pitsenbarger-Familie.
Blu-ray Extras:
Trailer zu 6 weiteren Titeln
Wendecover
Marcs Filmwertung
Ehrenwerte, prominent besetzte Kriegsheldengeschichte, am Ende etwas zu dick aufgetragen und nicht frei von Pathos.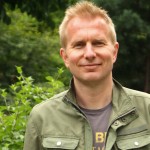 Leserwertung
Trailer
Cast & Crew
Regie: Todd Robinson
Schauspieler: Amy Madigan, Bradley Whitford, Christopher Plummer, Dale Dye, Ed Harris, Jerremy Irvine, John Savage, Linus Roach, Michael Imperioli, Peter Fonda, Samuel L. Jackson, Sebastian Stan, William Hurt
Musik: Philip Klein
Produzent(en): Adi Cohen, John Watson, Julian Adams, Lauren Selig, Michael Bassick, Pen Densham, Sidney Sherman