The Neon Demon
USA / Frankreich / Dänemark 2016
FSK: ab 16 Jahren
Länge: ca. 118 Min.
Studio: Bold Films, Space Rocket Nation
Vertrieb: Koch Media Home Entertainment
Filmzine-Review vom 28.10.2016
Die 16-jährige Jesse (Elle Fanning) kommt aus der Kleinstadt nach L.A., um dort eine Modelkarriere zu starten. Die Agenturen reißen sich um sie, auch Visagistin Ruby (Jena Malone) ist ganz angetan von Jesses engelsgleicher Erscheinung. Im Haifischbecken der neidischen Modelkolleginnen wird das naive Landküken allerdings in der Luft zerrissen. Für ihre Schönheit muss sie einen hohen Preis zahlen…
Schon in Drive setzte der dänischstämmige Regisseur Nicolas Winding Refn Los Angeles gekonnt in Szene. Auch in The Neon Demon ist seine Faszination für den Moloch der Reichen und Schönen erkennbar – viel mehr jedoch seine Faszination für die Abgründe der menschlichen Seele. Vergleiche mit den Herren Kubrick, Verhoeven, Dario Argento oder gar Russ Meyer sind durchaus legitim. Außerdem werden Erinnerungen an David Lynchs Mulholland Drive wach – und das liegt nicht am Drehort, sondern am zunehmend schrägen Handlungsverlauf, den man so nicht kommen sieht. Refn selbst bezeichnet das als "heightened reality", als überspitzte Realität, die mitunter ins Abstrakte abdriftet, wenn er seine Figuren in Traum oder Wirklichkeit in konturenlosen weißen oder schwarzen Räumen platziert. Man muss sich auf diese Bildsprache – klar inspiriert vom italienischen Giallo – vor allem jedoch auf die Geschichte einlassen können und wollen, die zunehmend groteskere Züge annimmt. Das elitäre Publikum in Cannes konnte dies nicht und ließ sich gar zu Buh-Rufen hinreißen. So oder so: fest steht, dieses Midnight Movie vergisst man so schnell nicht.
Neben dem Standard-Release erscheint The Neon Demon zusätzlich als Steelbook sowie für Sammler als limitiertes Mediabook mit 2 Bonus-DVDs und Soundtrack-CD. In den Extras plaudert Winding Refn ausführlich über filmische Vorbilder und Inspirationen und erwähnt nebenbei, dass er sich öfter die Tarotkarten von Kultregisseur Alejandro Jodorowsky legen lässt. Sehenswert ist zudem das Interview mit Komponist Cliff Martinez anlässlich des Soundtrack_Cologne Festivals. 
Ninas Filmwertung
Polarisierendes Midnight Movie, das einige Überraschungen bereithält und den Ruf des extravaganten und radikalen dänischen Filmemachers Nicolas Winding Refn unterstreicht.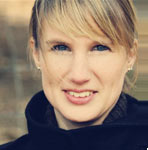 Leserwertung
[Gesamt:0 Durchschnitt: 0/5]
Trailer
Cast & Crew