The Ritual Killer
USA 2023
FSK: ab 16 Jahren
Länge: ca. 92 Min.
Vertrieb: LEONINE
VÖ-Datum: 13.10.2023
Filmzine-Review vom 12.10.2023
Ein Serienmörder, der es in erster Linie auf Kinder und Jugendliche abgesehen hat, treibt sein Unwesen neuerdings in Clinton, Mississippi. Der mit dem Fall beauftragte Detective Lucas Boyd (Cole Hauser), der immer noch schwer durch den Tod seines eigenes Kindes traumatisiert ist, ist überfordert. Da die Morde mit einem afrikanischen Ritual namens Muti in Verbindung zu stehen scheinen, wendet sich Lucas an Dr. Mackles (Morgan Freeman), einen Professor für Afrikastudien, der kurz vor der Pensionierung steht. Gemeinsam versuchen sie, die rituellen Elemente der Morde zu entschlüsseln…
Sieben, Im Netz der Spinne, Zum Küssen sind Sie da…mit Serienmördern kennt sich Hollywood-Haudegen Morgan Freeman bestens aus. In The Ritual Killer begibt sich der Altstar nun ein weiteres Mal auf die Suche nach einem grausligen Killer, diesmal als Experte für Afrikastudien, der sich auch mit schwarzer Magie auskennt. So weit, so gut. Leider ist Freemans Mitwirken noch das Beste an dem Thriller, den man vor einigen Jahren ganz schnell in den hinteren Regalen der Videotheken versteckt hätte. Regie führt George Gallo, der zwar vor langer Zeit die Drehbücher zu einigen Blockbustern (Bad Boys) und der kultigen Kopfgeldjäger-Komödie Midnight Run – 5 Tage bis Mitternacht schrieb, als Filmemacher aber bisher nur mäßig erfolgreich war. The Ritual Killer bildet keine Ausnahme: Der Thriller ist so generisch wie sein Titel. Nach schwerfälligem Beginn mit einer Verfolgungsjagd in Rom, wo ein italienischer Inspektor den Killer entkommen lässt, konzentriert sich die Handlung auf die komplett uninteressante Hauptfigur Detective Lucas, die wie ein angeschlagener Boxer durch den Film stampft und immer zwei Schritte zu spät kommt. Das Tempo ist schleppend, die Inszenierung bieder und das Ganze sieht auch noch ziemlich billig aus. Wenn sich der messerschwingende Killer dann auch noch gegen bis an die Zähne bewaffnete, schlecht zielende Cops mühelos durchsetzt, wird es zudem ärgerlich. Im letzten Akt gibt es immerhin eine überraschende Wendung, die aber zu spät kommt. Unterm Strich bleibt The Ritual Killer ein uninspierter, langweiliger und verzichtbarer Genrebeitrag.
Blu-ray Extras:
Dt. Trailer
Trailer zu 4 weiteren Titeln
Wendecover
Marcs Filmwertung
Uninspirierter, langweiliger Serienkiller-Genrevertreter ohne Highlights. Das kann Morgan Freeman eigentlich deutlich besser…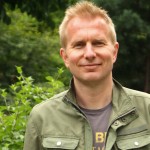 Leserwertung
Trailer
Cast & Crew