The Signal (Single Version)
USA 2007
FSK: ab 18 Jahren
Länge: ca. 99 Min.
Studio: Magnolia Pictures
Vertrieb: Ascot Elite Home Entertainment
Filmzine-Review vom 12.09.2008
Ein über TV und Radio übertragenes Signal setzt bei den Bewohnern einer fiktiven Stadt mörderische Aggressionen frei. Auch Myas Ehemann Lewis ist bereits von der Massenhysterie \"infiziert\". Verzweifelt flüchtet Mya und macht sich auf die Suche nach ihrem Geliebten…

Die ungewöhnliche Struktur mit drei Segmenten die jeweils von einem verschiedenen Regisseur gedreht worden sind macht The Signal zu einer durchaus bemerkenswerten DVD-Premiere. Die drei Akte umspannen dabei mehrere Bereiche des Horror-Genres wie Hardcore-Splatter, Apocalypse-Thriller oder aber tiefschwarzen Humor à la Shaun of the Dead. Die eigenwillige Mischung kann aber leider nicht den mäßig interessanten Plot (mit Anleihen an Cronenbergs Vidoedrome und den japanischen Ring-Filmen) kaschieren. Die DVD erscheint im Doppelpack: als Single-Disc-Version mit 3D-Hologrammcover und als reichlich bestückte Special Edition.
Marcs Filmwertung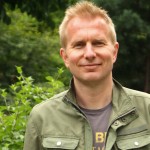 Leserwertung
[Gesamt:0 Durchschnitt: 0/5]
Cast & Crew
Diese DVD/Blu-ray wurde uns vom Vertrieb Ascot Elite Home Entertainment kostenlos zu Rezensionszwecken zur Verfügung gestellt. Unsere Bewertung ist davon jedoch nicht beeinflusst und gibt die unabhängige, persönliche Meinung des jeweiligen Rezensenten wieder.