The Survivalist
Großbritannien 2015
FSK: ab 16 Jahren
Länge: ca. 106 Min.
Studio: The Fyzz Facility Film One
Vertrieb: Al!ve AG
Filmzine-Review vom 18.06.2016
In der Zukunft löst eine globale Ölknappheit eine Zivilisationskrise aus. Zu den wenigen Überlebenden gehört auch ein Einzelgänger (Martin McCann), der in einer kleinen Hütte tief im Wald versteckt mit seiner spärlichen Ernte und einigen Fallen gerade so über die Runden kommt. Eindringlinge werden rigoros mit dem Gewehr vertrieben, bis eines Tages eine Mutter (Olwen Fouere) mit ihrer Tochter (Mia Goth, ähnlich freizügig wie in Lars von Triers Nymphomaniac: Vol. II) auftauchen. Entgegen seiner üblichen Gepflogenheiten nimmt der Mann die beiden auf. Eine folgenreiche Entscheidung für das Trio…
Ob Zombies, Wasserknappheit oder tödliche Viren: Endzeitszenarien haben nach wie vor Hochkonjunktur, ganz gleich ob in der Gestalt sündhaft teuer Hochgeschwindigkeits-Action à la Mad Max: Fury Road oder aber als minimalistisches Kammerspiel. In diese Kategorie fällt die kleine Produktion The Survivalist, das beachtliche Debut des irischen Regisseurs Stephen Fingleton. Das karge Überlebensdrama-Drama auf engstem Raum lebt von einer Atmosphäre dauerhafter Beklemmung, der Titel Survivalist könnte dabei tatsächlich auf alle drei Protagonisten zutreffen. Obwohl die Dialoge sparsam sind und die Handlung ohne bahnbrechende Höhepunkte ihren Lauf nimmt, hängt stets eine nervöse Spannung in der Luft, denn die Beziehungen und Allianzen untereinander können sich von einem Moment auf den nächsten ändern. Der rohe und kompromisslose Grundton in Verbindung mit dem langsamen Tempo könnte möglicherweise den breiten Mainstream-Geschmack abschrecken, wenngleich der animalische Überlebenskampf in The Survivalist inhaltlich im Prinzip gar nicht weit von The Walking Dead (minus Zombies) entfernt ist…
Marcs Filmwertung
Post-Apokalypse-Kleinod mit starker Besetzung und düsterer Atmosphäre.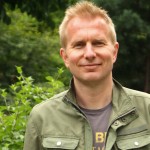 Leserwertung
Eure Leserwertung:
[Gesamt: 5 Durchschnitt: 3.8/5]
Trailer
Cast & Crew
Diese DVD/Blu-ray wurde uns vom Vertrieb Al!ve AG kostenlos zu Rezensionszwecken zur Verfügung gestellt. Unsere Bewertung ist davon jedoch nicht beeinflusst und gibt die unabhängige, persönliche Meinung des jeweiligen Rezensenten wieder.