The Walking Dead (Die komplette erste Staffel)
USA 2010
FSK: ab 18 Jahren
Länge: ca. 292 Min.
Studio: AMC
Vertrieb: WVG Medien | entertainment one
Filmzine-Review vom 19.12.2011
Südstaaten-Cop Rick Grimes (Andrew Lincoln) erwacht in einem verlassenen Krankenhaus aus dem Coma und wird mit einer schrecklichen Wahrheit konfrontiert: Mörderische Zombies haben das Land verwüstet. Die Suche nach Partner (Jon Bernthal), Frau (Sarah Wayne Callies) und Kind bleibt zunächst erfolglos. Grimes entschließt sich, in Atlanta weiterzusuchen und trifft tatsächlich auf eine kleine Gruppe Überlebender…

Mit Breaking Bad, Mad Men und The Walking Dead hat der amerikanische Kabelsender AMC derzeit drei der besten und populärsten TV-Serien im Programm und macht somit Branchenführer HBO mächtig Konkurrenz. Basierend auf der gleichnamigen Graphic-Novel-Reihe von Robert Kirkman wurden für die erste Staffel zunächst nur 6 Folgen produziert, die jedoch dermaßen erfolgreich waren, dass die Serie direkt verlängert wurde. Für die Umsetzung der Zombie-Saga ist kein Geringerer als Frank Darabont verwantwortlich, der mit seinen gefeierten Stephen King-Verfilmungen (Die Verurteilten, Der Nebel) mehrfach sein Talent für anspruchsvolle Horror-Umsetzungen bewiesen hat. Thematisch mag The Walking Dead kein Neuland betreten (der Anfang erinnert an 28 Days later), dafür hält sich die Adaption eng an die Vorlage und kombiniert höllisch spannende Momente mit fantastischen Splatter – und Goreeffekten. Ironie à la Zombieland sucht man hier vergeblich, stattdessen wüten die Untoten dermaßen erbarmungslos und blutrünstig, dass Zombie-Urvater George A. Romero vor Freude wahrscheinlich Luftsprünge macht.

Fast zwei Stunden an informativen Extras in HD-Qualität sowie die hervorragende Bild- und Tonqualität machen The Walking Dead eigentlich zu einem Pflichtkauf. Einen kleinen, nicht ganz unwesentlichen Makel hat die Blu-ray dennoch: Die deutsche Fsssung ist leider nicht uncut. Bei allen 6 Folgen wurde bei einigen allzu expliziten Gewalt-Darstellungen sporadisch die Schere angesetzt.
Folgen
Gute alte Zeit
Gefangene der Toten
Tag der Frösche
Vatos
Tag 194
TS-19
Marcs Filmwertung
Hard-Core Zombie-Serie vom Feinsten, leider leicht gekürzt.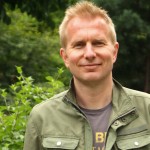 Leserwertung
Cast & Crew
Diese DVD/Blu-ray wurde uns vom Vertrieb Entertainment One/WVG Medien kostenlos zu Rezensionszwecken zur Verfügung gestellt. Unsere Bewertung ist davon jedoch nicht beeinflusst und gibt die unabhängige, persönliche Meinung des jeweiligen Rezensenten wieder.