Six – Die komplette erste Staffel
USA 2016
FSK: ab 16 Jahren
Länge: ca. 343 Min.
Studio: History Channel, The Weinstein Company
Vertrieb: Concorde Home Entertainment
Filmzine-Review vom 25.09.2017
Bei einem Einsatz in Afghanistan begeht SEAL Team Six Anführer Richard "Rip" Taggart (Walton Goggins) einen katastrophalen Fehler, als er während der Jagd nach dem Terroristen Al-Muttaqi kaltblütig einen Zivilisten erschießt. Zwei Jahre später – die Führung der Elitegruppe wurde inzwischen von John "Bear" Graves (Barry Sloane) übernommen – wird Taggart, der mittlerweile für eine private Sicherheitsfirma arbeitet, zusammen mit einer Gruppe von Schülerinnen in Nigeria von der Terrorgruppe Boko Haram entführt. Sein ehemaliges Team zögert nicht lange und bereitet eine gefährliche Rettungsmission in Afrika vor…
Der US-Kabelsender History Channel, der hierzulande in erster Linie durch Vikings bekannt ist, gehört in der stetig wachsenden TV-Serienlandschaft eher zu den kleineren Playern. Mit dem ambitionierten Kriegsdrama SIX rund um eine Elitegruppe von Spezialkräften der US Navy für Terrorismusbekämpfung und Geiselbefreiung geht nun ein weiterer Prestige-Titel an den Start. Die insgesamt 8 Folgen thematisieren nicht ausschließlich die Kampfeinsätze in Afghanistan und Afrika, sondern geben auch einen Einblick in die privaten Ehe- und Kinderkrisen in der Heimat. Dieser Ansatz ist aller Ehren wert, doch so richtig detailliert ausgelotet werden die einzelnen Charaktere in der ersten Staffel (noch) nicht und man bekommt den Eindruck, dass sich alle Beteiligten deutlich wohler fühlen, wenn im Anti-Terror-Kampf wieder ordentlich geballert wird. Als gebrochener Antiheld bekommt Hauptdarsteller Walton Goggins (Justified, The Shield) nach seiner mörderischen Untat in der Auftaktfolge reichlich Platz für Wiedergutmachung und bleibt im Verlauf der Handlung die mit Abstand interessanteste Figur.
Im Blu-ray-Format hinterlässt die Serie einen guten technischen Eindruck mit einem sehr sauberen und kontrastreichen Bild. Extras werden abgesehen von einigen Trailern nicht angeboten.
Episodenliste:
01. Pilot
02. Her Name is Esther
03. Tour of Duty
04. Man Down
05. Collateral
06. Confession
07. Blood Brothers
08. End Game
Marcs Filmwertung
Um Authentizität und Realismus bemühtes Kriegsdrama mit interessanter Hauptfigur.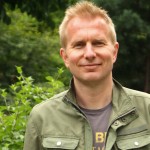 Leserwertung
Trailer
Cast & Crew
Regie: Alex Graves, Clark Johnson, Kimberly Peirce, Lesli Linka Glatter, Mikael Salomon, Peter Werner
Schauspieler: Barry Sloane, Brianne Davis, Dominic Adams, Juan Pablo Raba, Kyle Schmid, Walton Goggins
Musik: Marco Beltrami, Dennis Smith
Produzent(en): David Broyles, William Broyles Jr.
Diese DVD/Blu-ray wurde uns vom Vertrieb Concorde Home Entertainment kostenlos zu Rezensionszwecken zur Verfügung gestellt. Unsere Bewertung ist davon jedoch nicht beeinflusst und gibt die unabhängige, persönliche Meinung des jeweiligen Rezensenten wieder.