Troja (Special Edition – 2 DVDS)
USA 2004
FSK: ab 16 Jahren
Länge: ca. 156 Min.
Studio: Warner Bros.
Vertrieb: Warner Home Video
Filmzine-Review vom 07.12.2004
Im Jahr 1193 vor Christus stiehlt der Trojaner Paris (Orlando Bloom) dem spartanischen König
Menelaus (Brendan Gleeson) kurzerhand die schöne Gattin (Diane Kruger). Menelaus' Bruder
Agamemnon (Brian Cox) wittert seine große Chance und hat endlich einen Grund, gegen die
Trojaner unter Führung des Prinzen Hector (Eric Bana) kriegerisch vorzugehen. Agamemnon
braucht für den Feldzug gegen Troja aber unbedingt den verhassten Krieger Achilles (Brad
Pitt)…

Im Vergleich zu Ridley Scotts Gladiator zieht Wolfgang Petersens episches
Historiendrama Troja deutlich den kürzeren. Insgesamt fehlt es der 200 Millionen
Dollar-Produktion an emotionaler Spannung. Was bleibt, ist ein visuelles Fest für die Augen mit
monumentalen Sets, gigantischen Massenschlacht-Szenen und durchtrainierten
Hollywood-Stars. Diese scheinen im Umgang mit Schwertern und Bögen wesentlich weniger
Probleme zu haben als mit dem Aufsagen der oft gestelzten Dialoge, die mindestens so hölzern
sind wie das Trojanische Pferd. Pitt schaut als zornige Kampfmaschine Achilles oft angestrengt
in die Ferne, bleibt aber als Charakter ebenso unnahbar wie sein Gegenüber Eric Bana. Und von
Deutschlands neuem Shooting Star Diane Kruger, immerhin der Auslöser des Konflikts, bleibt
nach Filmende aber auch gar nichts hängen. Lediglich die älteren Schauspieler wie Peter
O'Toole (als König Priamos) sind in der Lage, den Figuren fernab des Schlachtengetümmels ein
wenig Leben einzuhauchen. Erstaunlich, wenn man bedenkt, dass Troja in Grundzügen
auf Homers Klassikern der Weltliteratur "Ilias" und "Odyssee" beruht. Petersen hat mit
Troja seinen Ruf als Blockbuster-Macher gefestigt, ein rundum guter Film ist ihm seit
In the Line of Fire aber nicht mehr gelungen.

Die Doppel-DVD ist technisch unantastbar, die Extras bleiben allerdings hinter den
Erwartungen zurück. Nicht dass die drei ausführlichen Dokumentationen zu den aufwändigen
Dreharbeiten uninteressant wären (u.a. erfährt man, dass Achilles-Darsteller Brad Pitt – man
glaubt es kaum – aufgrund einer Verletzung an der Achilles-Sehne die Dreharbeiten
unterbrechen musste), es fehlen einfach Standard-Features wie Audiokommentare oder Deleted
Scenes (von denen es mit Sicherheit einige gibt).
Marcs Filmwertung
Trotz geballter Star-Präsenz nur durchschnittlicher Monumentalfilm vom Ostfriesen Petersen.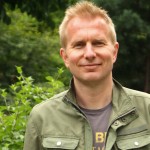 Leserwertung
Cast & Crew
Themen/Keywords
Historienfilm