Walk Hard – Die Dewey Cox Story (2 DVDs)
Walk Hard: The Dewey Cox Story
USA 2007
FSK: ab 12 Jahren
Länge: ca. 92 Min.
Studio: Sony Pictures
Vertrieb: Sony Pictures Home Entertainment
Filmzine-Review vom 24.08.2008
Dewey Cox (John C. Reilly) verwirklicht nach einer schweren Kindheit seinen Traum vom Weltruhm und führt in den 50ern und 60ern das bewegte Leben eines Rock'n'Roll-Stars mit allen Höhen und Tiefen…
Walk Hard: The Dewey Cox Story nimmt sich unübersehbar das Johnny Cash Biopic Walk the Line zur Inspiration. Die Persiflage stammt aus der Feder von Komödienkönig Judd Apatow (Jungfrau (40), männlich, sucht, Beim ersten Mal, Superbad), der zusammen mit Regisseur Jake Kasdan auch koproduzierte. Dabei nimmt der Film das Genre selbst gehörig auf die Schippe (indem die Figuren beispielsweise zu den verschiedenen Zeitepochen immer gleich dazu sagen, wie alt sie gerade sind), bietet aber gleichzeitig genug Stoff für eine eigene Existenzberechtigung, ohne eine bloße Aneinanderreihung von Parodien zu sein. Auch wenn der ein oder andere Kalauer unter der Gürtellinie landet oder etwas übers Ziel hinausschießt, kann sich Dewey Cox doch einen gewissen Charme bewahren. Nicht zuletzt tragen die oft wortgewitzten und stets gut komponierten Songs mit Ohrwurmcharakter zum überwiegend positiven Gesamteindruck bei, auch wenn die zweite Hälfte dramaturgisch abfällt.
Auch wenn längst nicht alle Features von dem US-Release übernommen worden sind, kann sich die Doppel-DVD sehen und hören lassen. Besonders die Songs in voller Länge sollte man sich nicht entgehen lassen. Der längere Director's Cut ist übrigens exklusiv nur auf Blu-ray erhältlich.
Ninas Filmwertung
Überwiegend amüsante Parodie auf Musiker-Biopics wie Walk the Line und Ray.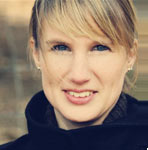 Leserwertung
[Gesamt:1 Durchschnitt: 3/5]
Cast & Crew
Themen/Keywords
Musikfilm
Diese DVD/Blu-ray wurde uns vom Vertrieb Sony Pictures Home Entertainment kostenlos zu Rezensionszwecken zur Verfügung gestellt. Unsere Bewertung ist davon jedoch nicht beeinflusst und gibt die unabhängige, persönliche Meinung des jeweiligen Rezensenten wieder.