World of Darkness – Die Dokumentation
Schweden 2017
FSK: ab 16 Jahren
Länge: ca. 85 Min.
Vertrieb: mindjazz pictures
Filmzine-Review vom 17.06.2018
Rollenspiele hatten in den 90ern Hochkonjunktur. Von den einen heiß und innig geliebt, von den anderen eher belächelt, boten sie eine Flucht vor dem Alltag und lockten mit dem Eintauchen in fremde Welten und Charaktere. Dabei entstanden ganze Paralleluniversen, die ihre komplexen Erzählstrukturen mit zahlreichen verschachtelten untergeordneten Büchern weiterentwickelten. Eine der größten und erfolgreichsten dieser Welten war die World of Darkness, in der sich Vampire, Werwölfe und andere Gestalten der Finsternis begegneten.
Die gleichnamige Doku zeichnet die Entstehung der Welt der Dunkelheit und damit gleichzeitig die Geschichte des Verlags White Wolf nach. Was als kleine auf dem Schulkopierer produzierte Schülerzeitung begann, entwickelte sich schon bald zu einem auflagenstarken Kult-Magazin. Die Figuren der Unterwelt spielten von Anfang an die Hauptrolle in den Zeitschriften und in den Rollenspielen, die der Verlag entwickelte. Erfolgreichster Teil war unumstritten "Vampire – The Masquerade". Den ewigen Kampf zwischen Vampiren und Werwölfen kennt man aus Filmen, Serien und Büchern wie Underworld, Blade, True Blood oder Twilight. Für sie alle war die Welt der Dunkelheit Vorbild und Ideengeber, von den Figuren bis zur Optik.
Die Dokumentation lässt die Gründerbrüder Steve und Stewart Wieck, Geschäftspartner Mark Rein Hagen, Künstler, Wegbegleiter und Rollenspieler zu Wort kommen. Es gibt interessantes Archivmaterial von den legendären Verlagsparties, von der Spielemesse Gen Con (bei der nach Aufkommen der World of Darkness auch endlich Frauen anzutreffen waren), sowie jede Menge Artwork zu sehen. Die Rollenspielszene hat Nachwuchs-Schwierigkeiten, das Online-Zeitalter und verkürzte Aufmerksamkeitsspannen fordern hier deutlich ihren Tribut. Für alteingesessene Fans ist World of Darkness aber ein gefundenes Fressen!
DVD Extras:
Grand Masquerade 25th – Real Vampires Behind the Scenes (3 min)
Extended Scene "Dwayne Unfinished" (1 min)
Interviews (20 min)
Trailer zum Film
Trailer zu 9 weiteren Titeln
Ninas Filmwertung
Informative und unterhaltsame Dokumentation über einen Rollenspiel-Giganten der düsteren Art.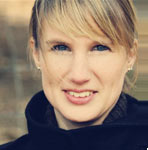 Leserwertung
Trailer
WORLD OF DARKNESS – ab 15. Juni auf DVD und Digital erhältlich! from mindjazz pictures on Vimeo.