Zwei vom alten Schlag
Grudge Match
USA 2013
FSK: ab 12 Jahren
Länge: ca. 113 Min.
Studio: Warner Bros.
Vertrieb: Warner Home Video
Filmzine-Review vom 24.05.2014
Vor 30 Jahren waren Billy "The Kid" McDonnen (Robert De Niro) und Henry "Razor" Sharp (Sylvester Stallone) die beiden bekanntesten und besten Boxer aus Pittsburgh. Ihre Rivalität war legendär: jeder konnte jeweils einen Kampf gegen den anderen gewinnen, zum entscheidenden dritten Fight kam es aber nie. Der findige Box-Promoter Dante Slate Jr (Kevin Hart) kommt nun auf die Idee, die ehemaligen Rivalen wieder gegeneinander antreten zu lassen. Während der privat erfolgreiche The Kid von dem Gedanken geradezu besessen ist, muss beim glücklosen Razor zunächst jede Menge Überzeugungsarbeit geleistet werden…
Rocky vs. Raging Bull: Hollywood macht längst nicht mehr vor den eigenen Mythen halt und lässt in Zwei vom alten Schlag die Protagonisten der beiden besten Boxfilme aller Zeiten in den Ring steigen. Bis es jedoch am Ende zum finalen "Grudgement Day" kommt, entpuppt sich die Komödie als lauwarmer Unterhaltungsfilm ohne Ecken und Kanten. Gerade die dramatischen Elemente, De Niro kommt seinem entfremdeten Sohn (Jon Bernthal aus The Walking Dead) näher, Stallone findet wieder einen Draht zu seiner großen Liebe (Kim Basinger), sind ausgesprochen vorhersehbar. Zwischendurch streuen die Box-Dinos, die ihre Rollen immerhin einigermaßen würdevoll meistern, mehr oder wenige gelungene Zitate (Stichwort Rinderhälften) aus Rocky & Co. ein. Als Oldschool-Trainer sorgt Alan Arkin noch für die meisten Lacher, Shooting Star Kevin Hart agiert an der Grenze zwischen Spaßmacher und nerviger Quasselstrippe. Besonders erfolgreich war Zwei vom alten Schlag nicht, Rambo vs Taxi Driver dürfte uns so gesehen erst einmal erspart bleiben…
Die Blu-ray enthält wie alle Warner-Neuheiten einen Code für die digitale Version, die man sich auf Flixster herunterladen kann. Die Extras enthalten etliche Sequenzen, die der Schere zum Opfer gefallen sind, und ein Standard-Making of mit Statements von Regisseur Peter Segal, Robert De Niro und Sylvester Stallone. Ein kurzes Highlight ist das Wiedersehen der alten Schwergewichts-Weltmeister Mike Tyson und Evander Holyfield, die im Film ein Cameo haben.
Marcs Filmwertung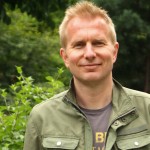 Leserwertung
Eure Leserwertung:
[Gesamt:

0

Durchschnitt:

0

/5]
Cast & Crew
Diese DVD/Blu-ray wurde uns vom Vertrieb Warner Home Video Germany kostenlos zu Rezensionszwecken zur Verfügung gestellt. Unsere Bewertung ist davon jedoch nicht beeinflusst und gibt die unabhängige, persönliche Meinung des jeweiligen Rezensenten wieder.