The Big Wedding
USA 2013
FSK: ab 12 Jahren
Länge: ca. 89 Min.
Studio: Two Ton Films | Millennium Films
Vertrieb: Concorde Home Entertainment
Filmzine-Review vom 18.10.2013
Don (Robert De Niro) und Ellie (Diane Keaton) sind bereits seit Jahren geschieden. Als ihr Adoptivsohn Alejandro (Ben Barnes) zu seiner Hochzeit auch seine streng katholische leibliche Mutter aus Kolumbien einlädt, bittet er seine Eltern, für ein Wochenende lang noch so zu tun, als wären sie nach wie vor verheiratet. Dons langjährige Lebensgefährtin Bebe (Susan Sarandon) ist davon nicht besonders begeistert – und auch sonst tritt bei der Hochzeit das ein oder andere Problem auf…

Die Besetzungsliste von The Big Wedding strotz nur so vor großen Namen und schauspielerisch ist die Komödie von Regisseur Justin Zackham folgerichtig auch ein großer Genuss. Ob Susan Sarandon, Diane Keaton, Robert De Niro oder Katherine Heigl – man mag sich gar nicht entscheiden, wer hier die beste Leistung abliefert und auch die übrigen Darsteller sind durch die Bank überzeugend. Dass The Big Wedding dennoch mit eher überschaubarem Erfolg gesegnet war, mag wohl an dem zum Teil recht freizügigen Vokabular und den zahlreichen sexuellen Anspielungen liegen, die offenbar zumindest in den USA für einige Missstimmung gesorgt haben. Wer kein Problem damit hat, dass hier offen über Sex geredet wird, der dürfte an The Big Wedding aber durchaus seinen Spaß haben. Die Schauspielleistungen und ein hier und da durchaus bissiges Skript sorgen für den ein oder anderen herzhaften Lacher, und auch wenn die Story hier und da mal ein bisschen klemmt oder auch albern oder kitschig über die Stränge schlägt, kann man sich davon durchaus unterhalten lassen.
Katjas Filmwertung
Unterhaltsame Komödie mit Starbesetzung und bissig-freizügiger bis kitschig-sentimentaler Story.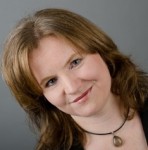 Leserwertung
Cast & Crew
Regie: Justin Zackham
Schauspieler: Amanda Seyfried, Ben Barnes, Diane Keaton, Katherine Heigl, Robert De Niro, Robin Williams, Susan Sarandon, Topher Grace
Musik: Nathan Barr
Produzent(en): Anthony Katagas, Clay Pecorin, Harry J. Ufland, Richard Salvatore, Justin Zackham
Diese DVD/Blu-ray wurde uns vom Vertrieb Concorde Home Entertainment kostenlos zu Rezensionszwecken zur Verfügung gestellt. Unsere Bewertung ist davon jedoch nicht beeinflusst und gibt die unabhängige, persönliche Meinung des jeweiligen Rezensenten wieder.