20.000 Days On Earth (Limited Special Edition)
UK 2013
FSK: ab 6 Jahren
Länge: ca. 98 Min.
Studio: Corniche Pictures, British Film Institute (BFI), Film4, Pulse Films
Vertrieb: Rapid Eye Movies
Filmzine-Review vom 02.04.2015
Poet, Schauspieler, Schriftsteller, vor allem aber natürlich Vollblut-Musiker: Tausendsassa Nick Cave hat bekanntermaßen viele Talente. Wer wissen möchte, wie der australische Künstler seine Tage verbringt (oder verbringen könnte), sollte unbedingt einen Blick auf 20.000 Days on Earth werfen, eine äußerst unterhaltsame und clevere Mischung aus Musiker-Biografie und Fake-Doku.
Die beiden britischen Co-Regisseure Iain Forsyth und Jane Pollard verfolgen Cave in dessen Wahlheimat Brighton für einen Tag auf Schritt und Tritt. Cave selbst sagt zu Beginn: "Ich wache auf, ich schreibe, ich esse, ich schreibe, ich sehe fern. Dies ist mein 20.000. Tag auf Erden."  Ganz so monoton gestaltet sich der Tagesablauf dann aber doch nicht, denn u.a. beobachten wir Cave bei den Proben zum letzten Album "Push the Sky Away", begleiten ihn zum Mittagessen mit Band-Kollege und Freund Warren Ellis oder aber lauschen (in einem gestellten Szenario beim Psychiater) seinen Erinnerungen an seine Jugend in Australien.
Zwischen den einzelnen Terminen chauffiert Cave – natürlich stilecht in einem alten schwarzen Jaguar XJ – alte Weggefährten wie das britische Schauspieler-Raubein Ray Winstone, Ex-Bandmitglied Blixa Bargeld (der seinen Austritt von den Bad Seeds erklärt) und natürlich Popstar Kylie Minogue, mit der Cave in den 90ern dank seines wohl einzigen Top Ten-Hits ("Where the Wild Roses Grow") bei "Top of the Pops" auftreten "musste". Beim Kramen in alten Archiv-Fotos erinnert sich der mittlerweile 55-jährige Ex-Junkie, der in den 80ern lange in Berlin lebte, ebenfalls an so manch unvergesslichen Live-Gig u.a. in Köln, wo der damalige Bassist Tracey Pew auf der Bühne von einem Besucher angepinkelt wurde. Musikalische Kostproben bleiben in 20.000 Days on Earth Mangelware, aber mit einer im Opernhaus von Sydney aufgeführten Version von "Jubilee Street" hat sich der Film ein ergreifendes Highlight für das Ende aufgespart.
Nick-Cave-Enthusiasten werden nicht an der limitierten 3-Disc Special Edition vorbeikommen. Die Extras liegen zwar nicht in HD vor, haben es aber allesamt in sich. Zu sehen gibt es u.a. ein Dutzend Bonusszenen, Interviews mit Nick Cave und den Regisseuren und drei tolle Live-Auftritte (Lover Letter, Mercy Seat und Where the Wild Roses Grow).
Marcs Filmwertung
Unterhaltsame, clevere und unkonventionelle Mischung aus Musiker-Biografie und Fake-Doku.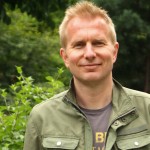 Leserwertung
Trailer
Cast & Crew
Diese DVD/Blu-ray wurde uns vom Vertrieb Rapid Eye Movies kostenlos zu Rezensionszwecken zur Verfügung gestellt. Unsere Bewertung ist davon jedoch nicht beeinflusst und gibt die unabhängige, persönliche Meinung des jeweiligen Rezensenten wieder.