Antebellum
USA 2020
FSK: ab 16 Jahren
Länge: ca. 114 Min.
Vertrieb: LEONINE
Filmzine-Review vom 23.12.2020
Auf einer Baumwollplantage in den Südstaaten sind Eden (Janelle Monáe) und die anderen Sklaven den weißen Plantagenbesitzern restlos ausgeliefert. Sie dürfen den ganzen Tag kein Wort sprechen, werden gebrandmarkt, ausgepeitscht, beim Abendessen den Gästen zur Vergewaltigung angeboten und in letzter Instanz verbrannt.
Im Jahr 2020 bereitet sich die Soziologin und Buchautorin Veronica (ebenfalls Janelle Monáe) auf einen Vortrag über die Stellung schwarzer Frauen in der heutigen Gesellschaft vor. Während ihres Hotelaufenthalts und eines Restaurantbesuchs mit zwei Freundinnen schlägt ihr immer wieder unverhohlener Rassismus entgegen…
Mit Get Out und Wir begründete Jordan Peele ein neues Horror-Genre, das mit rassistischen Motiven und phantastischen Elementen spielt. Antebellum schlägt eine ganz änliche Richtung ein. In einem beeindruckend langen Tracking-Shot gleich zu Beginn, untermalt von einem opulenten Score, zeigen die beiden Videoclip-Regisseure Gerard Bush und Christopher Renz, dass sie ihr Handwerk verstehen. Lange bleibt unklar, welche Verbindung zwischen den beiden Erzählebenen besteht, kleinere Hinweise ergeben erst später einen Sinn. Mehr sei an dieser Stelle auch nicht verraten. Erst im dritten Akt wird die Sache aufgeklärt – und an dieser Stelle werden sich die Geister scheiden. Entweder man findet den Coup bescheuert und hanebüchen, oder man ist bereit, sich darauf einzulassen. Und nein, realistisch ist das Setup nicht, aber welcher Horrorfilm ist das schon. Janelle Monáe schultert den Film mühelos, eine ansprechende Optik und hochwertige Inszenierung tun ihr Übriges.
Blu-ray Extras:
Featurette: The History in front of us – Part One (32 min)
Featurette: The History in front of us – Part Two (35 min)
Featurette: A Hint of Horror (6 min)
Interviews mit Cast & Crew (16 min)
Opening Antebellum (5 min)
Deleted Scenes (8 min)
2 dt. Trailer zum Film
Trailer zu 5 weiteren Titeln
Wendecover
Ninas Filmwertung
An diesem Rassismus-Horrorstreifen werden sich die Geister scheiden – handwerklich sauber produziert ist er allemal.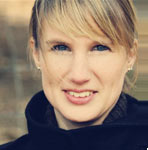 Leserwertung
Trailer
Cast & Crew