Beach Bum
USA 2019
FSK: ab 16 Jahren
Länge: ca. 95 Min.
Vertrieb: Highlight
Filmzine-Review vom 23.08.2019
Lebenskünstler und Teilzeit-Poet Moondog (Matthew McConaughey) gehört auf den Florida Keys längst zum Inventar. Dauerbekifft und/oder betrunken verbringt er die Tage im entspannten Drogenrausch, gerne in Begleitung seiner weiblichen Verehrerinnen. Zwischendurch schippert er mal eben nach Miami Beach, wo seine stinkreiche Ehefrau Minnie (Isla Fisher) in der Luxusvilla zusammen mit ihrem Liebhaber Lingerie (Snoop Dogg) die Hochzeit der gemeinsamen Tochter organisiert. Als Minnie bei einem Autounfall – natürlich drogenvernebelt – stirbt, wird Moondogs Way of Life auf eine harte Probe gestellt, denn nur wenn er endlich sein Buch fertigstellt, darf er ihr Vermögen erben…
Für den in den Tag hineinlebenden, dauerberauschten Beach Bum findet Regie-Provokateur Harmony Korine (Spring Breakers) mit Matthew McConaughey – mit langer Lottermatte, sonnengebräunt und grellen Hawai-Hemden – den perfekten Hauptdarsteller. Ähnlich entspannt aber weit weniger sympathisch als der unsterbliche Dude aus The Big Lebowski nuschelt und kichert sich McConaughey als dichtender Kiffer durch den Film und hat mächtig viel Spaß dabei. Doch der Vibe will nicht so recht auf den Zuschauer überspringen, auch weil die Figur auf Dauer ganz schön anstrengend und asozial ist, etwa wenn er mit einem Kumpel einen alten Mann im Rollstuhl verprügelt und ausraubt. Einen dramatischen Handlungsverlauf gibt es nicht wirklich, das ganze plätschert eher in kleineren Episoden dahin. Diese sind dann sehr prominent besetzt (Jonah Hill, Zac Effron), aber von unterschiedlicher Qualität. Den witzigsten Auftritt hat Quatschkopf Martin Lawrence (nach langer Leinwand-Abstinenz), der sich bei einem Bootsausflug zu den Haien ins Meer gesellt, weil er diese für Delfine hält.
Blu-ray Extras:
Interviews (18 min)
Original Trailer & dt. Trailer zum Film
Trailer zu 8 weiteren Titeln
Wendecover
Marcs Filmwertung
Der Dude lässt grüßen: Matthew McConaughey schlawinert sich zugedröhnt durchs neon-grelle Florida.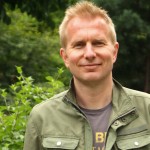 Leserwertung
Eure Leserwertung:
[Gesamt: 5 Durchschnitt: 3.2/5]
Trailer
Cast & Crew