Jesus Rolls – Niemand verarscht Jesus
The Jesus Rolls
USA 2019
FSK: ab 16 Jahren
Länge: ca. 86 Min.
Vertrieb: EuroVideo
Filmzine-Review vom 31.03.2020
Frisch aus dem Knast entlassen hat Bowling-Legende Jesus Quintana (John Turturro) keinerlei Ambitionen seinen kriminellen Lebensstil zu ändern. Zusammen mit seinem besten Kumpel Petey (Bobby Cannavale) klaut er dem schnöseligen Haarstylisten Paul (Jon Hamm) das Vintage Car und hat dann zusätzlich auch noch die von der Liebe enttäuschte Friseuse Marie (Audrey Tautou) an der Backe. Zusammen macht sich das exzentrische Trio auf einen Road Trip durch die ländliche Umgebung von New York, wo sie sich mit Gelegenheitseinbrüchen und Autodiebstählen über Wasser halten und auf allerlei ähnlich skurrile Charaktere treffen…
"Nobody fucks with the Jesus!" Obwohl John Turturro in dem vielleicht kultigsten aller kultigen Coen-Klassiker The Big Lebowski nur ganze zwei Szenen hatte, ist sein Auftritt als Bowler, der seine Kugel ableckt, bevor er sie auf die Pins zurasen lässt, längst Kinogeschichte. In Jesus Rolls (mit dem unsäglichen dt. Verleihtitel "Niemand verarscht Jesus") lässt Turturro die Figur wieder auferstehen, allerdings nicht als Lebowski-Sequel (aber mit dem Segen der Coens), sondern als luftige Hommage an die französische Erotik-Satire Die Ausgebufften (Les Valeuses) aus den frühen 1970er Jahren. In der Neuauflage sind die Männer, gespielt von John Turturro und Bobby Cannavale, nun in ihren 50ern und aus einer Geschichte über eine rebellische Jugend ist eine Story über die Midlife Crisis geworden. Das sorgt insbesondere in der ersten Hälfte für einige amüsante und kurzweilige Episoden, doch nach gerade mal knapp 90 Minuten ist der Spaß auch schon wieder vorbei. Das ist unterm Strich dann doch ein bisschen wenig, zumal etwa die visuelle Brillanz und der unfassbare Wortwitz der Coen-Brüder gänzlich fehlen. Aber immerhin hatte das Hauptdarsteller-Trio seinen Spaß und auch die Gastauftritte, u.a. mit Christopher Walken als Gefängnisdirektor, Jon Hamm, Pete Davidson, Susan Sarandon und den Gypsy Kings lassen keine Wünsche offen.
Blu-ray Extras:
Trailer zum Film
Wendecover
Marcs Filmwertung
Kein Vergleich zum Coen-Klassiker, aber unterm Strich eine locker-luftige Loser-Ballade mit starker Besetzung.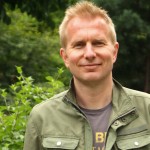 Leserwertung
Trailer
Cast & Crew
Regie: John Turturro
Schauspieler: Audrey Tautou, Bobby Cannavale, Christopher Walken, J.B. Smoove, John Turturro, Jon Hamm, Pete Davidson, Susan Sarandon, Tim Blake Nelson
Musik: Emilie Simon
Produzent(en): Fernando Sulichin, John Penotti, Robert Salerno, Sidney Kimmel