Ben Is Back
USA 2018
FSK: ab 12 Jahren
Länge: ca. 103 Min.
Vertrieb: Universum Film GmbH
Filmzine-Review vom 12.06.2019
Einen Tag vor Weihnachten steht plötzlich Hollys Sohn Ben (Lucas Hedges) vor der Tür. Angeblich hat ihm sein Sponsor geraten, seinen Drogenentzug für 24 Stunden zu unterbrechen, um den Feiertag mit seiner Familie zu verbringen. Während Hollys neuer Mann und Bens Schwester extrem skeptisch sind, ist Holly (Julia Roberts) außer sich vor Freude. Aber kann der Familienbesuch gut gehen – in einem Haus und in einer Stadt, wo Ben an jeder Ecke an seine Sucht erinnert wird?
In Beautiful Boy mit Steve Carell und Timothy Chalamet wird das schwierige Thema des Umgangs mit Sucht in der Familie über den Zeitraum mehrerer Jahre behandelt. Etwa zeitgleich erscheint Ben Is Back, in dem die Geschehnisse auf 24 Stunden komprimiert betrachtet werden. Diese 24 Stunden werden vor allem für Mutter Holly zur emotionalen Achterbahnfahrt und zur Zerreißprobe. Die Freude, ihren Sohn endlich wieder bei sich zu haben, die Zweifel an dessen Fähigkeit zur Selbstkontrolle, die Angst um sein Leben und die Hoffnung auf eine vielleicht doch wieder glückliche Zukunft zehren permanent an ihren Kräften. Julia Roberts glänzt in dieser Rolle, in der sie eine nachvollziehbare Verbissenheit an den Tag legt und krampfhaft versucht, das perfekte Weihnachtfest mit Gottesdienst und Familienglück zu realisieren und alle Negative auszublenden. Ebenso herausragend agiert Lucas Hedges (Three Bilboards Outside Ebbing, Missouri, Manchester by the Sea), der Sohn des Regisseurs Peter Hedges, als suchtkranker Sohn, der bei seiner Mutter einiges wieder gut zu machen hat, aber sich selbst nicht über den Weg traut. Das Charakterdrama ist natürlich ein Kommentar zur Drogenmissbrauchs-Krise in den USA, an der nicht selten ein zu leichtfertiger Umgang mit Schmerzmitteln Schuld ist. In diesen Szenen liegen die großen Stärken des Films, da hätte es das Thriller-Element um den finsteren Drogenboss, bei dem Ben noch in der Kreide steht, gar nicht gebraucht.
Blu-ray Extras:
Mini Making of (4 min)
Bildergalerie
4 Featurettes (4 min)
Interview mit Julia Roberts und KathrynNewton (4 min)
Interview mit Peter Hedges und Courtney B. Vance (5 min)
3 dt. Kinotrailer & 2 Original Trailer
Trailer zu 5 weiteren Titeln
Wendecover
Ninas Filmwertung
Stark gespieltes Charakterdrama um den schwierigen Umgang mit Sucht in der Familie.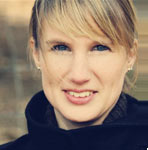 Leserwertung
[Gesamt:6 Durchschnitt: 4.2/5]
Trailer
Cast & Crew