Braven
Kanada 2018
FSK: ab 16 Jahren
Länge: ca. 93 Min.
Vertrieb: Universum Film
Filmzine-Review vom 28.12.2018
Den Wochenendausflug zur abgelegenen Jagdhütte möchte Joe Braven (Jason Momoa) eigentlich dazu nutzen, um mit seinem kränkelnden Vater (Stephen Lang) über dessen medizinische Behandlung zu reden. Dann entdeckt Joe auf seinem Grundstück einen Drogenvorrat, den Schmuggler zuvor dort versteckt haben. Als der rücksichtslose Chef der Drogendealer (Garret Dillahunt) und seine Männer auftauchen, um das Heroin einzusammeln, kommt es zu einem gefährlichen Katz- und Mausspiel zwischen den Gangstern und dem Vater-Sohn-Duo…
Als Aquaman ist Jason Momoa dieser Tage in aller Munde. Der gebürtige Hawaiianer, der als Khal Drogo in GoT erstmals auf sich aufmerksam gemacht hat, könnte mit seiner enormen körperlichen Präsenz sicherlich einen ähnlich erfolgreichen Weg einschlagen wie Dwayne Johnson. Eine überzeugende Talentprobe seines Könnens liefert Momoa in dem Actioner Braven ab. Hier ist er in der Rolle des rauen aber herzlichen Familienvaters und Naturburschens, der sich im Überlebenskampf gegen die Drogenbande mit Axt, Bogen und Tierfallen wehrt, das Zentrum des Films. Schauspielerisch flankiert wird er von Stephen Lang in der Rolle des kranken Vaters, der aber durchaus noch in der Lage ist, eine Waffe zu bedienen und Schurke Garret Dillahunt, dem man immer noch leider nur in diesen kleineren Werken größere Auftritte gibt. Regisseur Lin Oeding hat sich bei diversen Action-Blockbustern (The Equalizer) einen Namen gamacht, was Braven natürlich zu Gute kommt. Die knackige Choreographie der Kämpfe kommt ohne nervige Schnittorgien über die Runden und Muskelberg Momoa darf nicht nur austeilen, sondern muss auch gehörig einstecken.
Blu-ray Extras:
On the Set of Braven (6 min)
The Cast of Braven (6 min)
Dt. Trailer zum Film
Trailer zu 7 weiteren Titeln
Wendecover
Marcs Filmwertung
Knackiger Actioner mit Jason Momoa als wenig zimperlicher Holzfäller im Kampf gegen Drogendealer.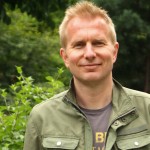 Leserwertung
[Gesamt:6 Durchschnitt: 4/5]
Trailer
Cast & Crew