Brotherhood of Blades
Xiu chun dao
China 2014
FSK: ab 16 Jahren
Länge: ca. 112 Min.
Studio: Beijing Dachu Changge Film And TV Culture Co., China Film Co.
Vertrieb: Pandastorm Pictures
Filmzine-Review vom 04.10.2015
China 1627: der junge Kaiser Chongzhen hat die Nase voll vom Enuchen Wei und seiner einflussreichen Geheimpolizei. Er setzt die drei kaiserlichen Assassins Shen Lian (Chang Chen), Jin Yichuan (Ethan Li) und Lu Jianxing (Wang Qianyuan) auf Wei an. Das Elitekämpfer-Trio verfolgt jedoch andere Interessen und sieht sich bald einer komplexen politischen Verschwörung ausgesetzt…
Die Blütezeit opulenter Martial-Arts-Spekatakel ist nach den Meisterwerken Tiger & Dragon (2000), Hero (2002) und House of Flying Daggers (2004) längst vorüber. Nichtdestotrotz werden in China Jahr für Jahr weiterhin viele hochklassige Nachfolger produziert, wie etwa Brotherhood of Blades. Mit herausragenden Kampfkunst-Choreographien (fast komplett ohne Wirework), farbenprächtiger Ausstattung und beachtlicher Kameraarbeit ist der Streifen für Genrefans ohne Frage eine Empfehlung.
Die Geschichte -wenn man so möchte, ein entfernter asiatischer Verwandter der Drei Musketiere – ist aufgrund vieler Nebenplots und Figuren teilweise unnötig unübersichtlich geraten. So weiß man spätestens ab der Hälfte nicht wirklich, wer aus welchen Motiven gegeneinander antritt. Aber die Schwertkämpfe, Massenszenen und der obligatorische Pfeilregen, der auf die Soldaten niederprasselt, sind auch dank exzellenter Bildqualität der Blu-ray defintiv ein Hingucker.
Marcs Filmwertung
Dank herausragender Kampfkunst-Choreographien, farbenprächtiger Ausstattung und beachtlicher Kameraarbeit eine Empfehlung für Genrefans.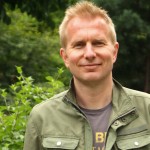 Leserwertung
[Gesamt: 2 Durchschnitt: 4/5]
Trailer
Cast & Crew
Themen/Keywords
Cinema Asia, Historienfilm

Diese DVD/Blu-ray wurde uns vom Vertrieb Pamdastorm Pictures kostenlos zu Rezensionszwecken zur Verfügung gestellt. Unsere Bewertung ist davon jedoch nicht beeinflusst und gibt die unabhängige, persönliche Meinung des jeweiligen Rezensenten wieder.