Bryan Adams – The Bare Bones Tour/Live at Sydney Opera House
GB 2011
FSK: ohne Altersbegrenzung
Länge: ca. 60 Min.
Studio: Badman Ltd.
Vertrieb: Universal Music
Filmzine-Review vom 19.09.2013
Ein Mann. Eine Gitarre. Ein Opernhaus. Das sind die Eckdaten für das wahrscheinlich coolste Konzertsetting in Bryan Adams' über dreißigjähriger Musikervita. Man darf von dem auf Liebeslieder gemünzten kanadischen Popbarden halten was man mag, doch an einem staunend-anerkennenden \"Chapeau!\" kommt man, nachdem die ersten Töne von \"Run to You\" durch den Saal des \"Sydney Opera House\" peitschen, nur
schwerlich vorbei, denn auf Adams Bare Bone-Tour ist der Name Programm.

Akustikgitarre und Gesang, das ist nicht zu überbietender Unplugged-Minimalismus, dem man kaum zutraut, einen kompletten Abend zu tragen. Doch der einsame Mann auf der Bühne lässt von der ersten Minute an keinen Zweifel daran, dass er sein Handwerk als alleinunterhaltender Singer-/Songwriter bestens beherrscht und fesselt mit einer erlebenswerten, intimen Performance nicht nur das Publikum vor Ort. Phasenweise begleitet von Gary Breit am Piano, spielt Adams sich mit raubeinig-kraftvoller Stimme, enorm guter Laune und viel Humor durch eine stolze 25 Songs umfassende Setlist, die auch für eingeschworene
Fans praktisch keine Wünsche offen lässt. Seinen Liedern tut dieses energiegeladene \"Back to the Roots\"-Konzept hörbar gut, da sich ohne aufgesetzte schwülstige Studioarragments ein völlig neuer Zugang öffnet, weg vom Kuschelrock, hin zu greifbarer, durch und durch authentischer Musik.

Technisch merkt man der Veröffentlichung an, dass sie für den BD-Release produziert wurde, denn auch die vorliegende DVD-Fassung überzeugt in Sachen Optik & Akustik – ergänzendes Behind the Scenes-Material sucht
man allerdings vergeblich.
Mikes Filmwertung
Stripped to the bone: Stimme, Gitarre und ein bisschen Piano – einmaliges akustisches Konzertsetting mit einem energiegeladenen, coolen und unterhaltsamen Bryan Adams at his best.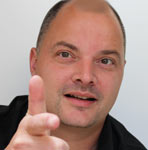 Leserwertung
Cast & Crew
Diese DVD/Blu-ray wurde uns vom Vertrieb Universal Music kostenlos zu Rezensionszwecken zur Verfügung gestellt. Unsere Bewertung ist davon jedoch nicht beeinflusst und gibt die unabhängige, persönliche Meinung des jeweiligen Rezensenten wieder.