Der Giftanschlag von Salisbury
The Salisbury Poisonings
UK 2020
FSK: ab 12 Jahren
Länge: ca. 181 Min.
Vertrieb: LEONINE
Filmzine-Review vom 08.07.2021
März 2018: in der beschaulichen britischen Kleinstadt Salisbury werden der frühere russische Doppelagent Sergei Skripal und seine Tochter Julia auf einer Parkbank bewusstlos aufgefunden. Im Krankenhaus sind die Ärzte zunächst ratlos, doch dann stellt sich sich heraus, dass Skripal mit dem synthetischen Nervengift Nowitschok vergiftet worden ist. Auch der Polizist Nick Bailey (Rafe Spall), der am Einsatzort war, zeigt bald die ersten Symptome. Wie sich herausstellte, war der Nervenkampfstoff auf den Türgriff von Skripals Haus aufgetragen worden. Tracy Daszkiewicz (Anne-Marie Duff) hat als Direktorin des örtlichen Gesundheitsamts die undankbare Aufgabe, die Bevölkerung über die hochgefährliche Lage aufzukären. Als die Krise fast gemeistert scheint, treten zwei neue Fälle auf…
Die BBC-Dramaserie Der Giftsanschlag von Salisbury, die auf umfangreichen Augenzeugenberichten und Interviews basiert, nähert sich der Thematik wenig reißerisch, sondern stellt in vier Teilen die Alltagshelden und Opfer der skandalösen Affäre in den Vordergrund. Statt Dauer-Sirenen, panischer Polizei und allgemeiner Hektik üben sich Regie und Drehbuch in sympathischer Zurückhaltung und halten sich an die Fakten. Die fast schon beängstigend beklemmdende Serie konzentriert sich auf direkt beteiligte Schlüsselfiguren, wie den Polizisten, der um sein Leben kämpft, oder die Leiterin des Gesundheitsamts, die urplötzlich eine potenzielle Katastrophe lösen soll, und natürlich die Britin Dawn Sturgess, die Zufallsopfer des Anschlags wurde.
DVD Extras:
Timelines of Events (2 min)
Behind the Story mit Tracy Daszkiewicz (Director of Public Health) (8 min)
Cast & Crew über die Serie (5 min)
Writers & Executive Producers Adam Patterson und Declan Lawn über die Serie (4 min)
Anne Marie Duff über ihre Rolle (3 min)
Rafe Spall über seine Rolle (3 min)
Myanna Buring über ihre Rolle (3 min)
Trailer zu 4 weiteren Titeln
Wendecover
Marcs Filmwertung
Beklemmende Aufarbeitung des berüchtigten Giftanschlags, der Großbritannien und Russland in eine tiefe diplomatische Krise stürzte.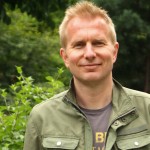 Leserwertung
Trailer
Cast & Crew