Der Mondmann (Cine Collection)
Man On The Moon
USA 1999
FSK: ab 12 Jahren
Länge: ca. 116 Min.
Studio: Universal Pictures
Vertrieb: Concorde Home Entertainment
Filmzine-Review vom 11.05.2001
Man On The Moon erzählt in Auszügen die autobiographische Geschichte des exzentrischen amerikanischen Komikers Andy Kaufman (Jim Carrey). Mit der Bekanntschaft des Agenten George Shapiro (Danny De Vito) gelingt Andy der große Durchbruch im Showbiz. Er erhält eine Rolle in der beliebten Sitcom "Taxi" und sorgt nebenbei mit Auftritten in der Kultsendung "Saturday Night Live" für Begeisterungsstürme. Sein unkonventioneller Humor spaltet jedoch bald das Publikum, so liest Kaufman z.B. in einer Vorstellung den kompletten (!) Roman "Der Große Gatsby" vor oder aber catcht öffentlich mit weiblichen Herausforderinnen. Als Kaufman an Lungenkrebs erkrankt, möchte er sich noch einen Traum erfüllen und in der weltberühmten Carnegie Hall auftreten…

Jim Carrey ist Andy Kaufman. Mit der Darstellung des skurrilen US Komikers spielt Carrey die Rolle seines Lebens, dass er bei der diesjährigen Oscarverleihung® nicht nominiert wurde (wie schon bei der Truman Show), ist eigentlich ein Armutszeugnis. Überhaupt hätte das auf höchstem Niveau unterhaltende Werk von Milos Forman (Amadeus, One Flew Over The Cuckoos Nest) wesentlich mehr Aufmerksamkeit verdient gehabt. Der Film ist bis in die kleinsten Nebenrollen (u.a. auch ein Cameo mit Talkshowlegende David Letterman) klasse besetzt und wurde von Forman und einigen ehemaligen Weggefährten Kaufmans detailgetreu recherchiert. Besonders sehenswert sind immer wieder Kaufmans absurd witzige Auftritte, (z.B. als Elvis-Imitator) die heute noch in den USA Kultstatus besitzen.

Die technische Grundaustattung der DVD kann durchaus überzeugen. Das Bild ist scharf und farbenfroh, der solide Ton findet bei diesem Film allerdings selten Gelegenheit, sich zu entfalten. Die deutsche DVD wartet im Gegensatz zur Code 1 Scheibe mit ein paar Extras mehr auf (z.B. DVD-ROM Part, 2 Trailer …).
Marcs Filmwertung
Ein oft komischer und bewegender Film über den hierzulande kaum bekannten Performancekünstler Andy Kaufman. Absolut sehenswert.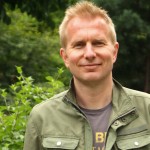 Leserwertung
[Gesamt:1 Durchschnitt: 5/5]
Cast & Crew
Diese DVD/Blu-ray wurde uns vom Vertrieb Concorde Home Entertainment kostenlos zu Rezensionszwecken zur Verfügung gestellt. Unsere Bewertung ist davon jedoch nicht beeinflusst und gibt die unabhängige, persönliche Meinung des jeweiligen Rezensenten wieder.