Der Weg nach El Dorado
The Road to El Dorado
USA 2000
FSK: ab 6 Jahren
Länge: ca. 89 Min.
Studio: Dream Works
Vertrieb: Dream Works Home Entertainment
Filmzine-Review vom 15.05.2001
Spanien im 16. Jahrhundert. Miguel und Tulio sind allerbeste Freunde und schlagen sich in erster Linie anhand von Glücksspielen (mit nicht ganz korrekten Würfeln) durchs Leben. Auf der Flucht vor einer Menge erzürnter Spielgegner, denen sie gerade eine besondere Schatzkarte abgeknöpft haben, landen sie per Zufall auf dem Schiff des Conquistadors Cortez, der in Richtung Südamerika unterwegs ist, und retten sich – zusammen mit dem Pferd Altivo – auf eine rätselhafte Insel, die sich schließlich als Heimat des sagenumwobenen El Dorado – der Stadt aus Gold – entpuppt.

The Road to El Dorado ist Zeichentrick der ersten Güte – und noch dazu innovativ. Die beiden Hauptfiguren Miguel und Tulio (grandios gesprochen von Kenneth Branagh und Kevin Kline) entsprechen in keinster Weise den üblichen Heldenklischees – ganz im Gegenteil, sie gehören eigentlich eher auf die Seite der nicht ganz so Cleveren und sind in der Regel auch nicht gerade vom Glück verfolgt.
Sowohl die Personen als auch die Story bieten konstant Gelegenheit für intelligenten Witz – The Road to El Dorado ist ein absolut vergnügliches Unterfangen – untermalt von der Musik von Elton John (ob das nun als Plus- oder als Minuspunkt aufzufassen ist, sei jedem selber überlassen) und nicht zuletzt getragen von erstklassigen Synchronsprechern: die englische Originalfassung können wir deshalb nur wärmstens empfehlen.
Katjas Filmwertung
Intelligent gemachte Unterhaltung für die ganze Familie!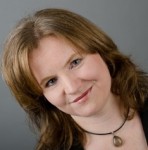 Leserwertung
Cast & Crew
Themen/Keywords
Zeichentrick